I am nearly done painting my upstairs hallway (which I suppose you could say is the 3rd "mostly complete" room in the house so far).
The colour I picked is from the BeautyTone Designer Classic Palette (but I got a colour match done with Behr Premium Paint & Primer in One) called Uber Luxe, which is a taupe-brown. It looks much lighter on the swatch, but I actually wanted a pretty dark colour for the hallway (to really make the door casings "pop") and I absolutely LOVE how it's turned out.
For now, all you get is a teaser photo, but I'm doing the final coat in about an hour from now, then it will dry overnight. Tomorrow I peel the tape, do touch-ups (if needed), and take good photos (which I will post).
The colour in this photo is close, but not 100% accurate.
Prior to painting (but with all the casings & ceiling freshly painted):
And as a refresher, this is how the hallway looked on the day I bought the house. Please note the awful laminate, badly installed/modified trim, doorways at different heights, etc.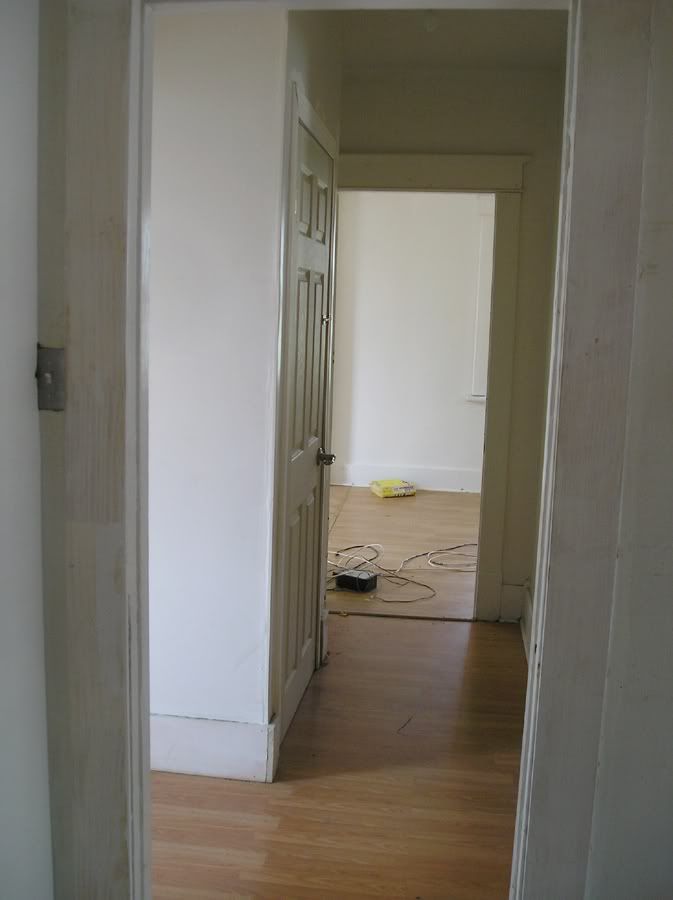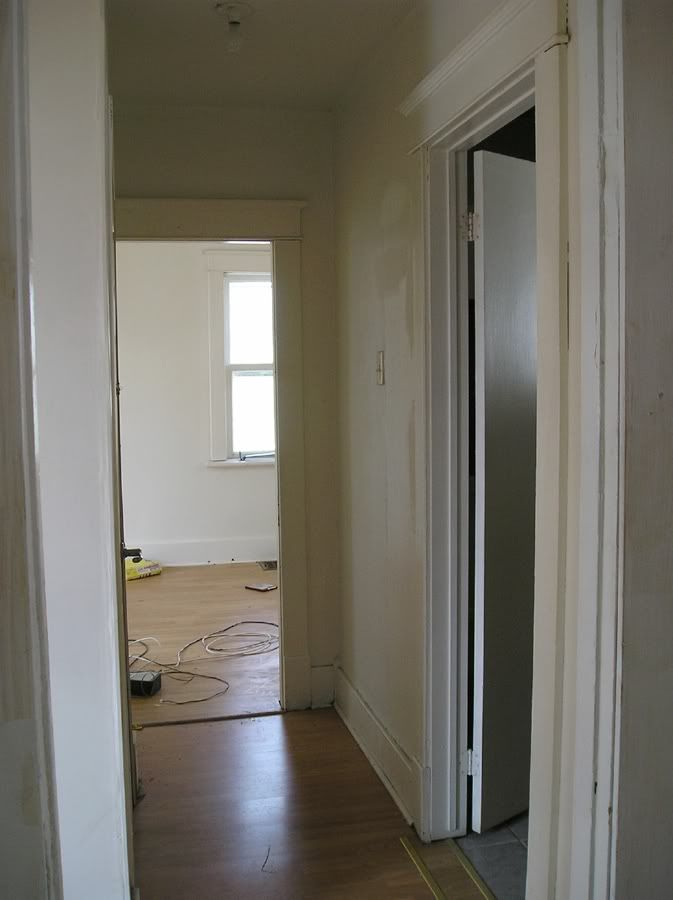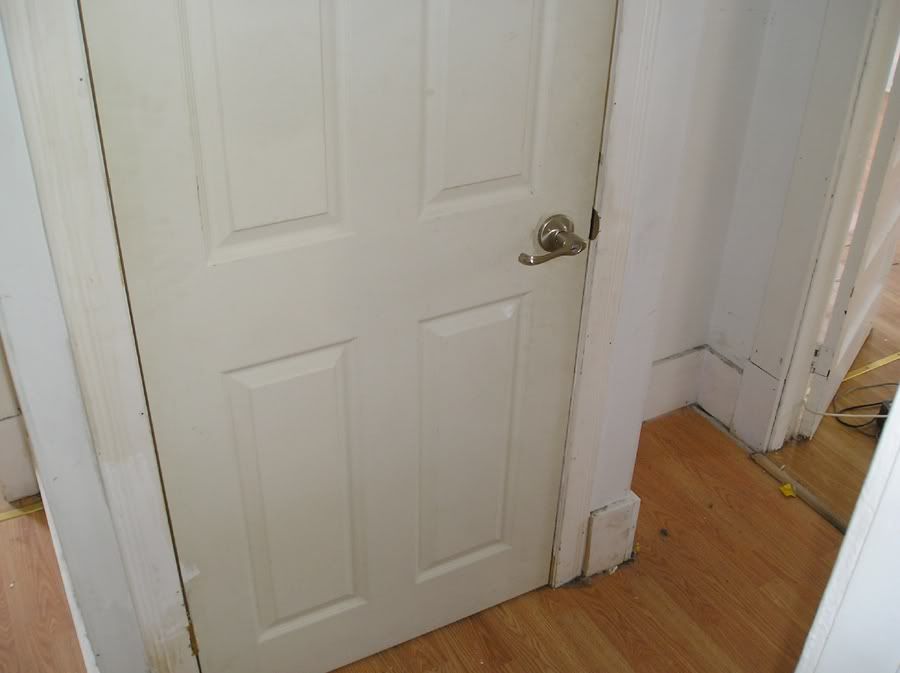 Things left to do in the hallway:
- Paint floors
- Redo attic door & paint it
- Transition (wood) piece at bathroom threshold
- Hang some art!