Look what I did in about 30 minutes.
I made a mockup of what my shed will look like when I build my greenhouse onto it.
Existing shed: It was actually built as a small "home" for the original owners maid/servent. It's big enough for a bedroom and has the remains of a bathroom. Unfortunatly, it has been allowed to fall into ruin over the years and is in danger of falling down.
Here's what is will look like when I build on. What I plan on doing is building a recycled greenhouse. I'll take sliding glass doors and use those for the roof, and discarded storm windows for the sides. I'll be rebuilding the shed and building the greenhouse addition on top of the concrete parking pad that is in the left side of the above pictures.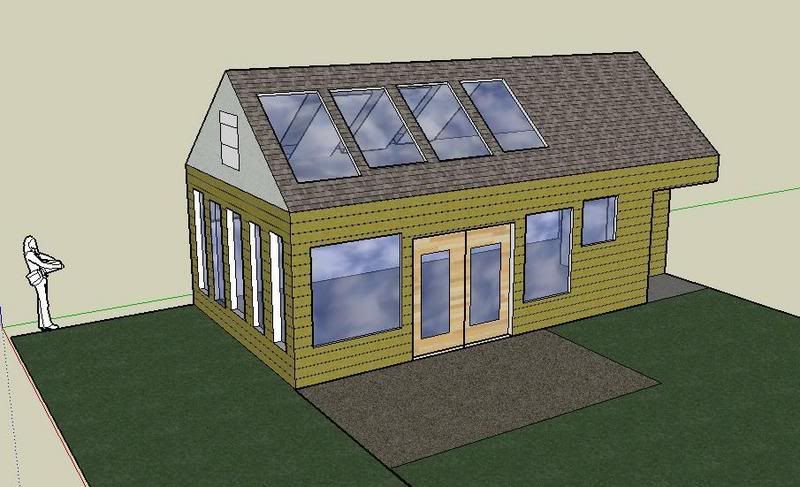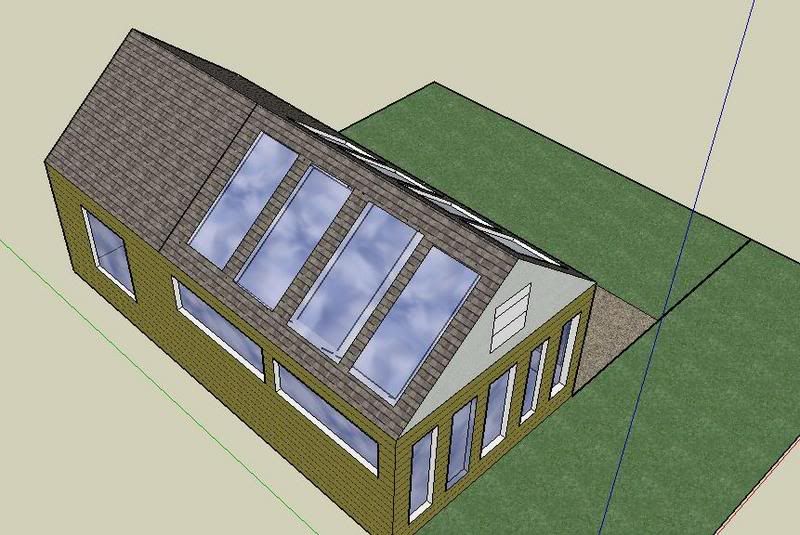 Now, if I could just marry the images together to see what my yard would look like after it gets built.
Also, I'm picking up 80 concrete blocks this weekend. Only costing me $30.