Thu Oct 25, 2007 1:36 am
I bought this small single story a few months back and it was filled with knob and tube wiring. upon removal and upgrade the electrician insisted this fireplace had nothing "safe" about it and would not hook it back up.
im wondering a little about it if anyone knows.
Electric.
Says only,
Whittaker fireplaces
Windsor, Ont.
110 V 30 A
I just wanna know what its about. Has 3 old switches and what looks to be a light bulb in the back under a heavy panel. Was this a heater???
About how old?? I creeped whittaker fireplaces online, didnt find anything out about the company. I cant see a date on it. Its fairly nestagic looking.
thanks
Steve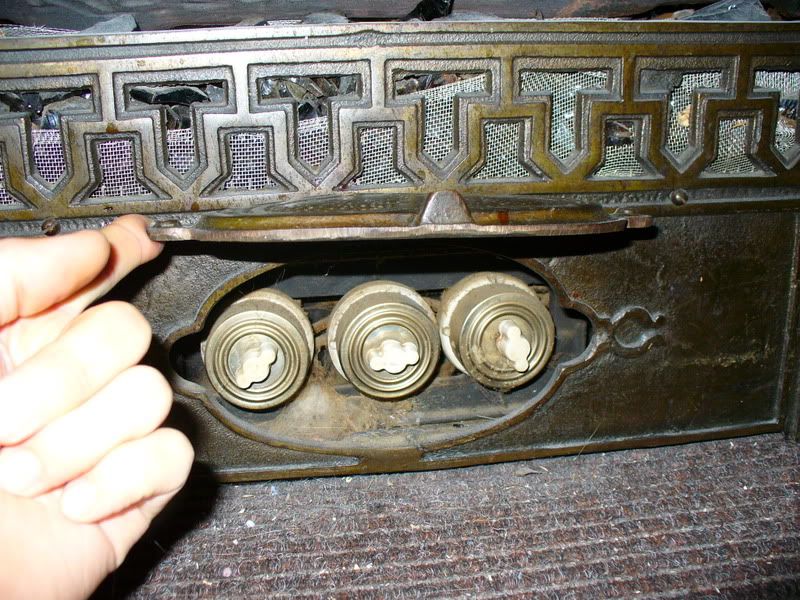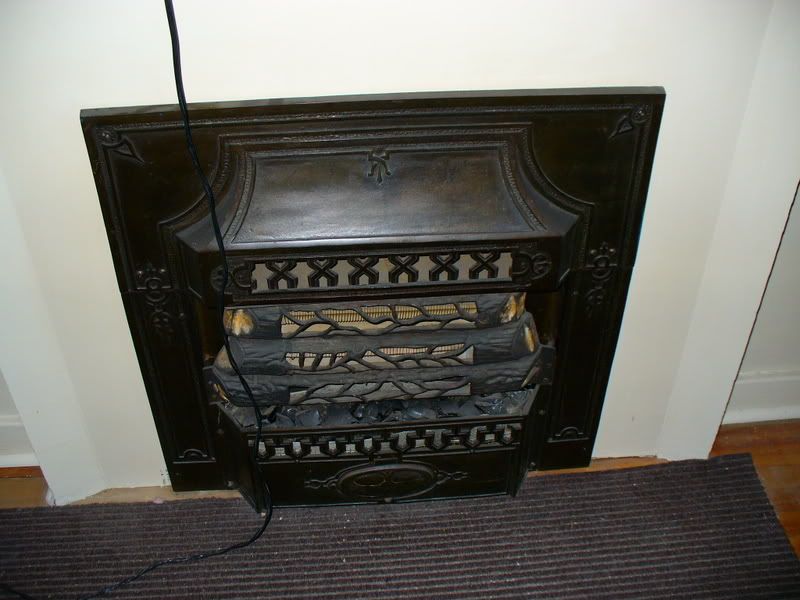 Thu Oct 25, 2007 2:45 pm
Can't help you with any info. Just wanted to say I love that fireplace/heater thingy!!! I would have an electrician rewire it. It is worth it to me.
Diane
Thu Oct 25, 2007 8:28 pm
do you want it? lol
Wed Mar 14, 2012 7:18 am
If you are still seeking information about that Whittaker Fireplace...I can help you? The man that owned the company that built those I am related to. I would be interested in purchasing that old fireplace if you ever were to sell it? Please contact me at the email address below....
Loren
bushflying62@yahoo.com
Wed Mar 14, 2012 11:20 am
Wow, that is really neat. I would have it rewired properly and us it. Very cool.
Wed Mar 14, 2012 11:40 am
Any more photos... especially of the back and wiring?

Most electric fireplaces are heaters with some version of a bulb behind a fake log for decoration. Yours appears to be a early version and probably has some monetary value just based on that. You'll get a lot of "I'll take that off your hands" responses.
Wed Mar 14, 2012 11:58 am
how cool is that... why would you want to get rid of it?
Wed Mar 14, 2012 1:24 pm
It likely is a heating unit but I agree with your electrician; if it isn't carefully checked & likely rewired it is probably a fire hazard as it stands now. Your electrician doesn't want to be liable if it were to cause a fire.
Wed Mar 14, 2012 1:31 pm
I agree about the safety aspect. Nobody is going to rewire that for you if you wanted to use the heating component. You would have to retrofit some new heating unit(which again nobody would do because of liability).
Sun Apr 07, 2019 12:44 pm
I also have the exact same fireplace and would like to rewire it

could anyone give me a wiring schematic