Moderators: oldhouse, TinaB, Don M, Schag
More pharmaceuticals from "leonraw"...Please check this out Schag
Thank you!
---
I deleted all that I saw; how are they getting posted or did this guy register?
Don
1840 Limestone Farmhouse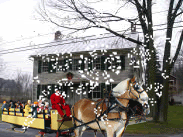 ---
Just saw 2 more on The Hangout!
---
Moderator
Posts: 1948
Joined: Mon Jan 03, 2005 3:01 pm
Location: North Little Rock, AR (Park Hill)
Contact:
I don't have the time to read every thread, so I rely on you members to report spam and offending messages for me.
If you find something I should look at, please click on the upside down triangle with the red exclaimation mark.
I'll see it and take action.
---
I recently looked at the members page (the Members icon right next to the Log-in/log-out) the other day and was delighted to find that many of our members have web pages and links to their blogs, photos, webpages, etc. After scrolling through pages and looking for more goodies, I began to find listings that were obviously porn sites and spammers. It was obvious just by looking at the name on the urls. Page 300 on the members listing is a good example. I wondered why the "members" who signed up to get their spam on the board weren't deleted along with their postings. There are so many of them that they really take up space on the list and for someone new who just arrived here and looked at the list and saw that first, before getting to "know" us here, might wonder if this site was legitimate. Couldn't those be deleted from the member rolls? I mean, when you see "viagra" or "softporn" in the member's website url, you can be pretty sure it isn't old house related! No way I'm going to click on it expecting to see grand old photos of a cool victorian or a write-up of the the history of a turn-of-the century farmhouse, but it was disappointing to have to scroll through the pages of listings to get past all of that. I'm not talking about one or two listings, or even ten or twenty...I'm talking lots of them.

Jill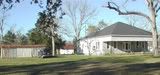 My great-grandparents' 1913 farmhouse
Too bad the spam got so bad. Some of us have been spending time at the new community for folks with a love of old houses at wavyglass.org
---
Moderator
Posts: 1948
Joined: Mon Jan 03, 2005 3:01 pm
Location: North Little Rock, AR (Park Hill)
Contact:
The member list goes a long way back.
It would take me a lot of time to weed through every one.
If you look at their Join date, you'd see that they're pretty old.
As for any new spammer, I do delete both their posts and their account.
---
I looked for the member who posted the websites yesterday but didn't find him. Don
1840 Limestone Farmhouse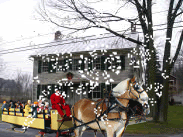 ---
Speaking of spam posts, this new user
memberlist.php?mode=viewprofile&u=14231
just replied to a thread that at first glance gave me a "where did he get that idea from?!?" reaction until I saw the spam links in his sig line and that this was his first post.
"Finished" is all a state of mind.
~Angolito
People will forget what you said, people will forget what you did, but people will never forget how you made them feel."
-Maya Angelou
My house journal:
http://retrovation.blogspot.com/
---
Moderator
Posts: 1948
Joined: Mon Jan 03, 2005 3:01 pm
Location: North Little Rock, AR (Park Hill)
Contact:
---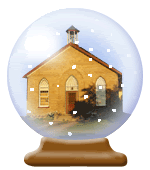 1883 Schoolhouse, rural Ontario, Canada
warren
---