Ok so I am horrible at posting pictures So I realize these are huge. I couldnt figure out how to downsize them.These are pics of my long ago living room project that was happening in say January/febuary of this year. The room is finished now. at the bottom are pictures of the finished room decorated for Christmas!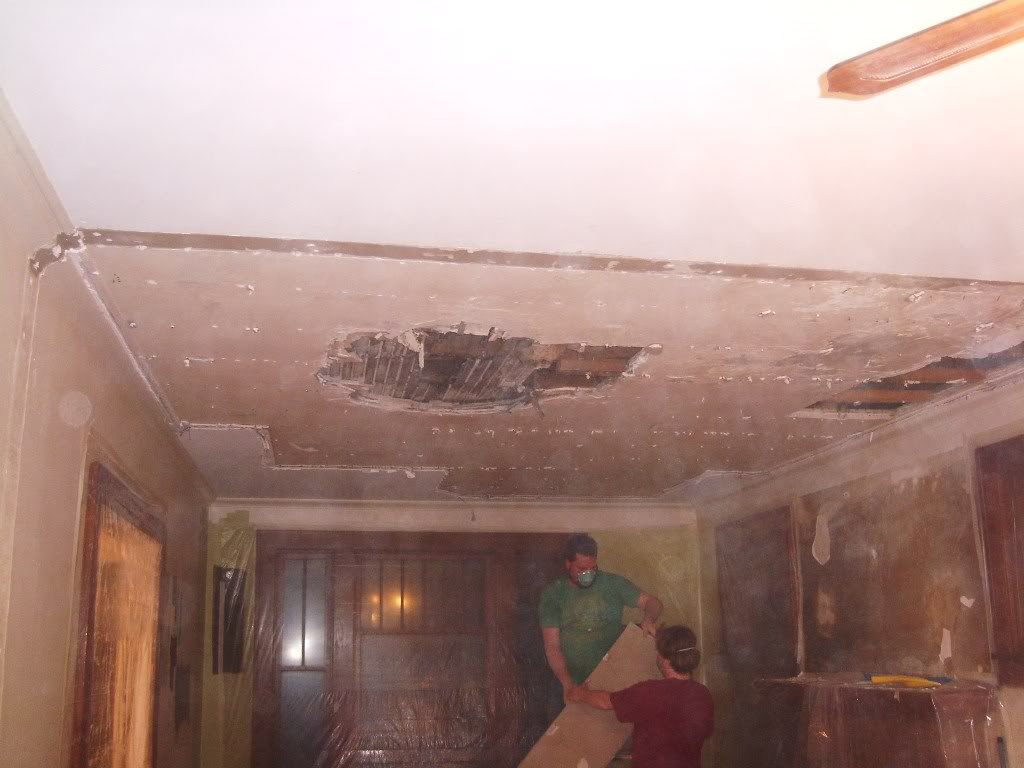 There was an added wall that divided this 30' long room in half that I removed. You can see the outline of it here in the foreground. I had to remove an added layer of drywall so I could repair the water damage to the plaster and have a smooth level ceiling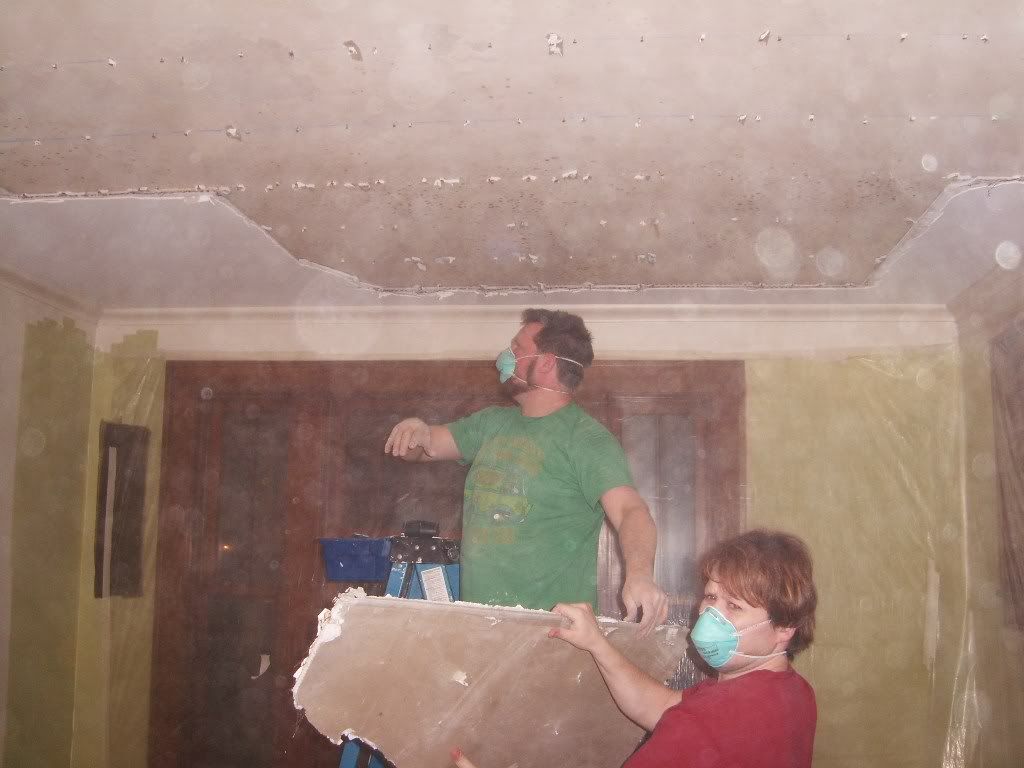 another taking down the ceiling shot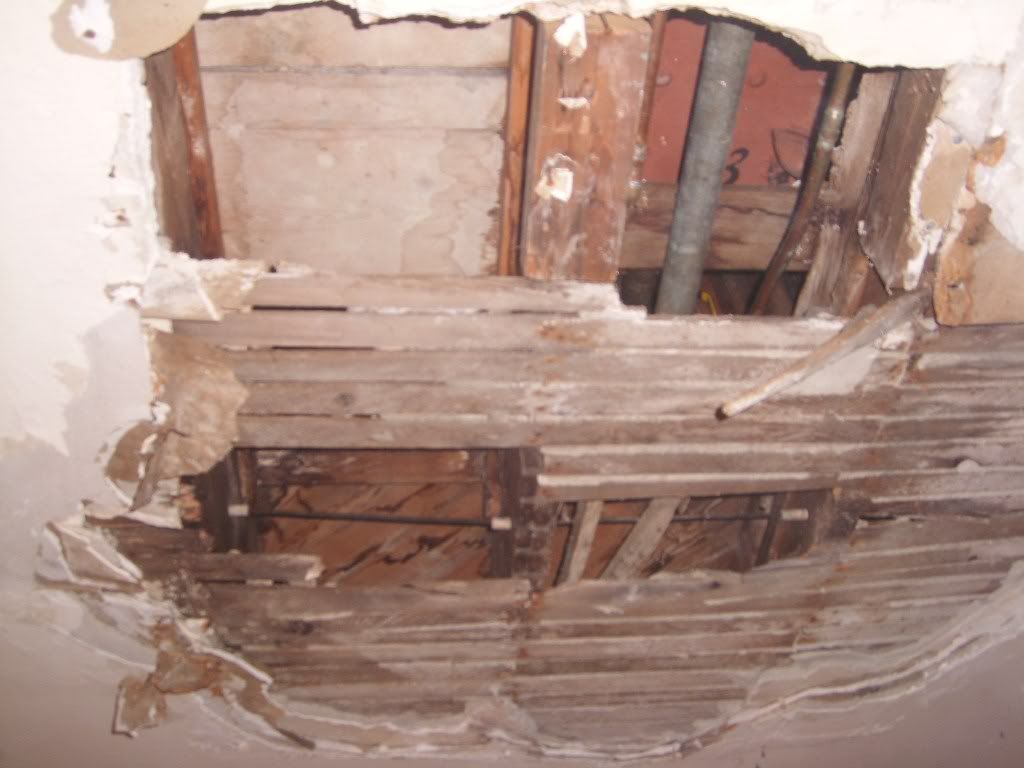 this shot shows the big hole in the middle of the room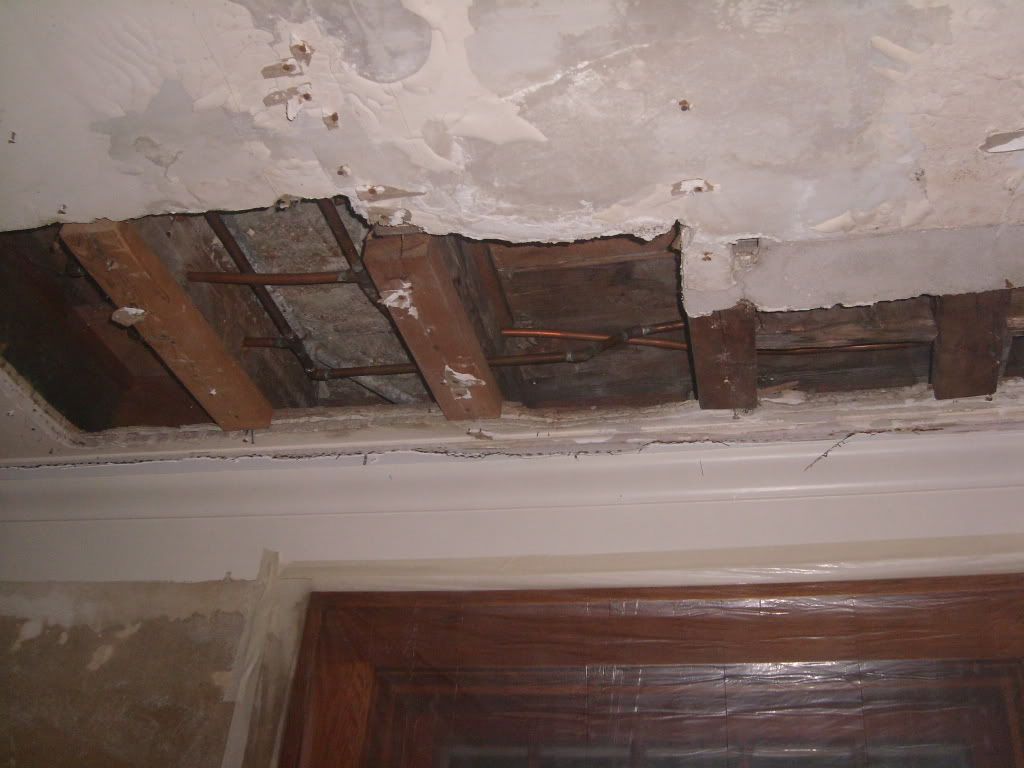 this is the smaller damage over by the fireplace
this is the big hole patched with drywall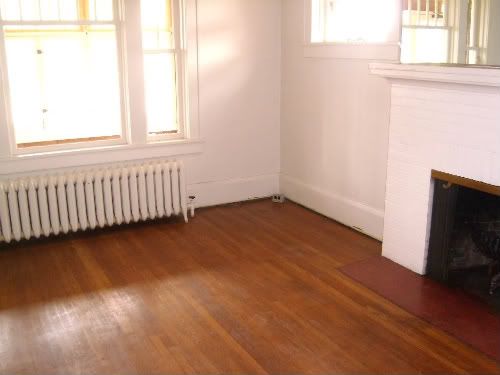 This is the room on possession day 2009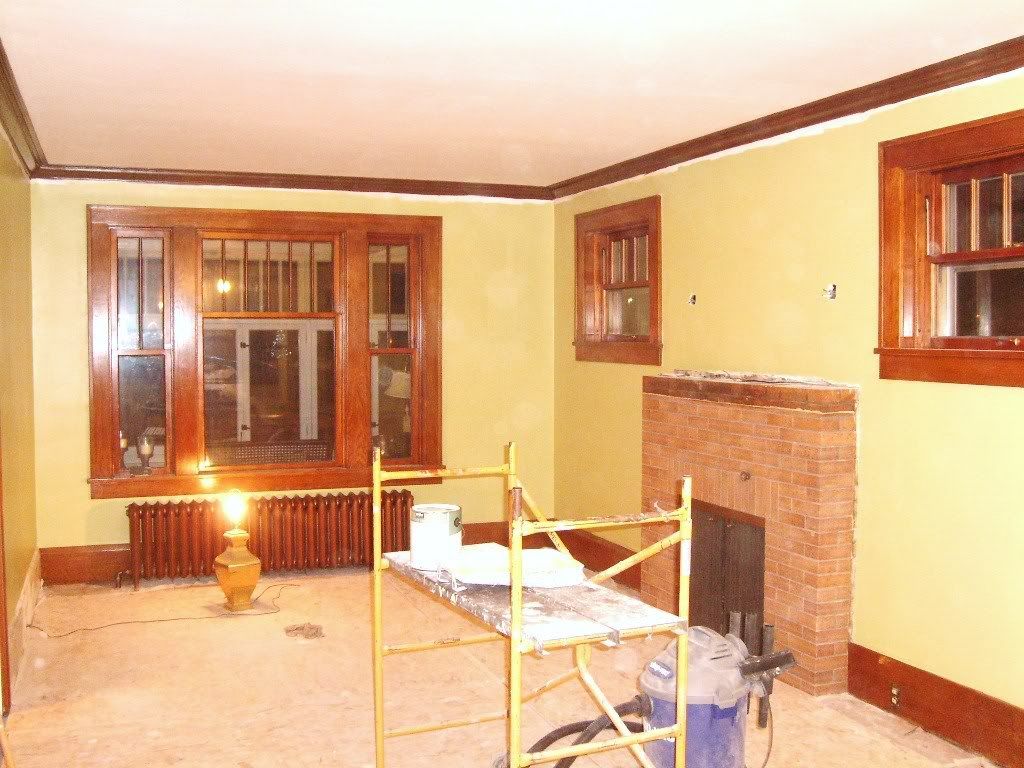 this shows the room with the finished radiator, ceiling, and woodwork and the first coat of green paint
here is a shot of the prestripped fireplace
here it is stripped
here it is with the sconce wiring restored to the original spots and the huge plate glass mirror removed. I will try to get some other shots of the room as well as some finished shot up soon!
mantle view as you enter the room
same view from front hall as you come in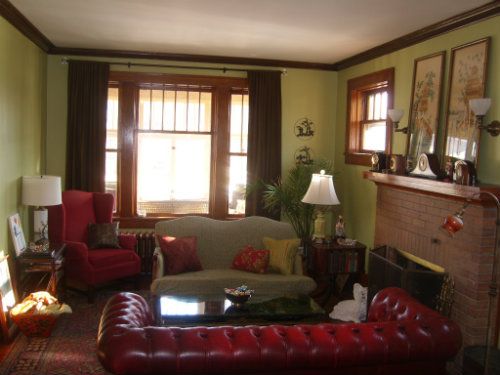 front end of room.
tight shot of the main tree showing the 300 + vintage 40's and 50's Shiny Brites I have been collecting since I was 8. also, the 500 pieces of old lead tinsel applied by hand and the vintage c-7 light strings with bubble lights, lighted ice, and vintage aluminum reflectors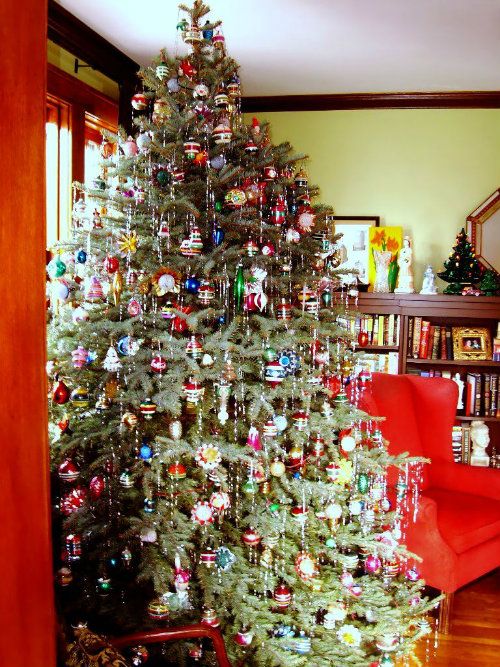 another gratuitous tree shot
far end of the room looking towards the front hall from the door of the sunroom. notice the built-in bookcases I built and designed to match the fireplace detail
far end of the room showing the other wall and the doorway to the sunroom. i finally found french doors for this doorway, but I haven't installed them yet.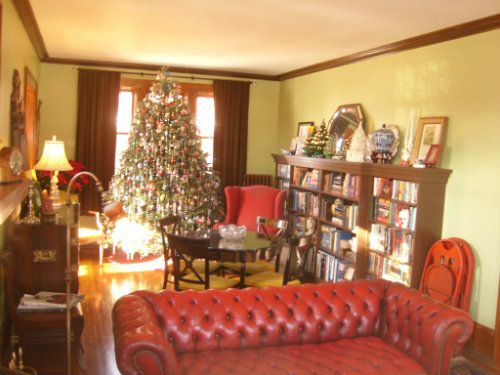 another shot of the same thing...
right side of sunroom built in bookcase and partial tree. these bookcases that flank the door are not original but are a good use of space and well built.
this is the same view shortly after moving in
a shot of the sunroom tree