Moderators: oldhouse, TinaB, Don M, Schag
I've picked a colour, but the room isn't ready to paint yet. The drywall (mud) on the ceiling needs to be done first, and I can't afford to have it done right now. I will probably post the finished room over on WG.
JC
1923 Foursquare
Clockmaker, & Old House Enthusiast
http://my1923foursquare.blogspot.com/
---
If & when you do you might also make a comment here that you have done so!
1840 Limestone Farmhouse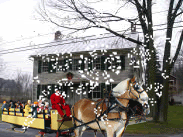 ---