That's pretty cool, Airgrabber.
I
think
my mailbox is original (also a 1920's vintage). Once I removed the vinyl siding, and the asphalt shingle siding, the mail box seemed to line up with each of the three sets of screw holes in the original clapboards, so it looks like various PO's just remounted it each time they felt the need to slap another layer on.
The original porch light is long gone, however. This one has a "hammered finish" detail that is evocative of the mailbox's end caps.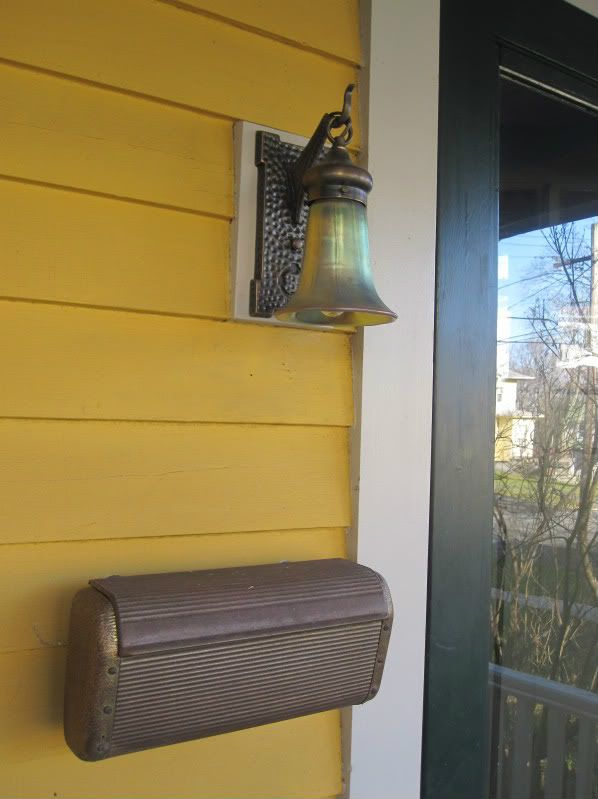 The mail box seems to be made of copper, or a copper alloy.
Chris
http://www.saracenihouse.com