He's my bud. Supervises all my work. Makes sure I'm never behind closed doors.
He puts things in my duffel bag for me so I'm prepared at work.
I get some odd looks from co-workers...
Three Mice, two balls, and a feather. Everything I could possibly need.
http://lifeisaroad.com/blog/2010/12/08/ ... ssentials/
Another occasion: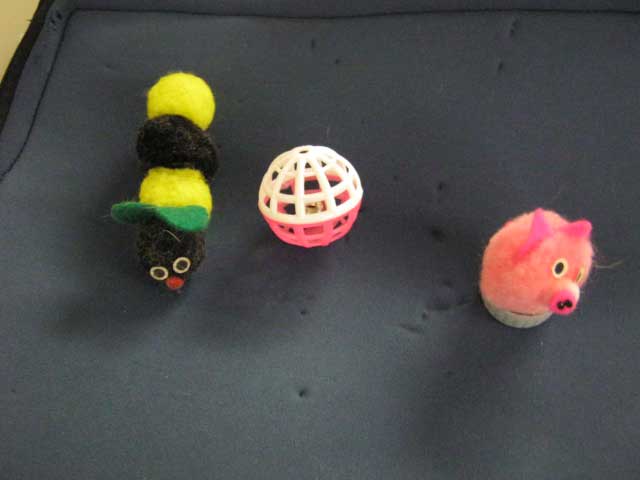 I'm prepared for whatever comes along…just as long as I need a caterpillar, a ball, and a pig (with bottlecap).
http://theoldvictorian.com/2011/11/16/im-prepared/