Alright, this one's even more tragic than my other "Sad" thread, unfortunately, but I'm just so bummed that I wanted to share this, since you guys (and gals) are the only ones that'll really care.
There was this rather nice house near my friend's place that I walk by pretty much twice a week or more (every time I go for groceries I pass it on the way). The house had new windows, but a lot of the original character was still there, like the old wooden screen doors in the front, the lovely simple porch columns, the panels on the porch, etc.
It was nothing that special, but you could really tell that the owners took great pride in their home. This was evident by the fresh paint, cleanliness of the yard, porch, windows, neatly trimmed hedges, etc.It always looked nice and clean. Last year they redid part of the porch on the right side that had been damaged by water, and they repainted it to match. Then earlier this summer, they had taken up all the porch floor boards and replaced them with new ones (they did a good job).
Then a few weeks ago (maybe 3?) I noticed something very odd. All the windows had been boarded up with plywood. I knew something wasn't quite right, but I had no idea what was going on.
Then about a week ago, I walked by and saw this: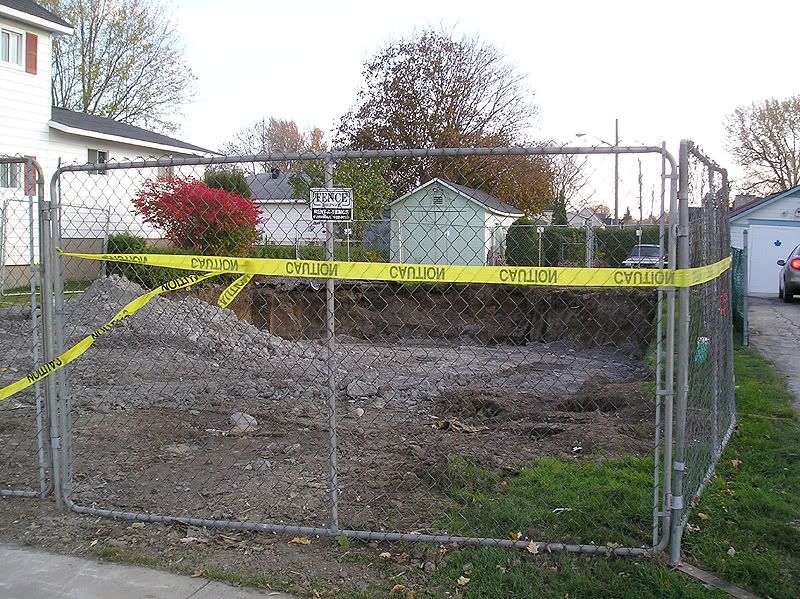 My heart sank.
If I had known it was going to be demolished I would have tried to salvage items from it. Surely there must have been many good pieces still in it. I don't actually know if it was torn down, or just moved, but seeing as the foundation is also gone, and that I didn't see any kind of work that would indicate that they moved it, I have to assume it was razed.
The only part left is the original little shed at the back.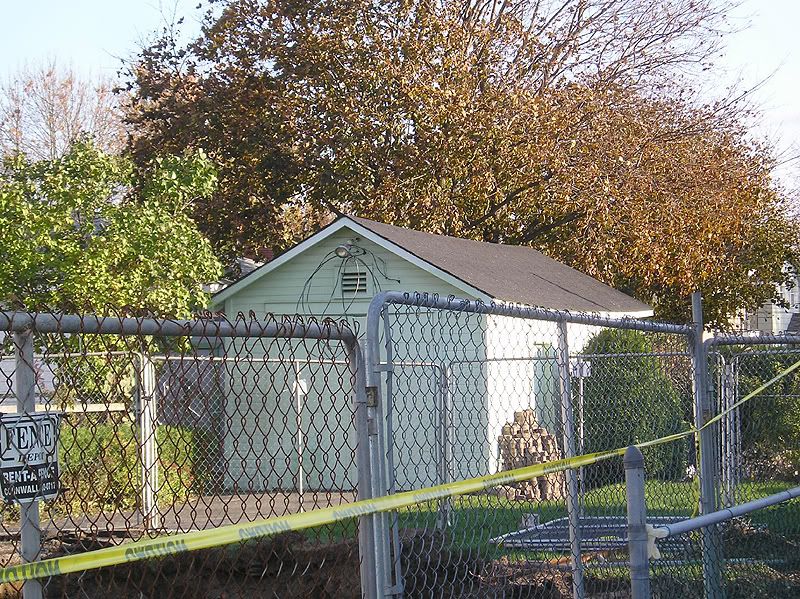 At first, I didn't know if there was a point in posting this without photos of the house, and I didn't think I could just describe it, but luckily, thanks to today's technology, I can still see it on Google Maps.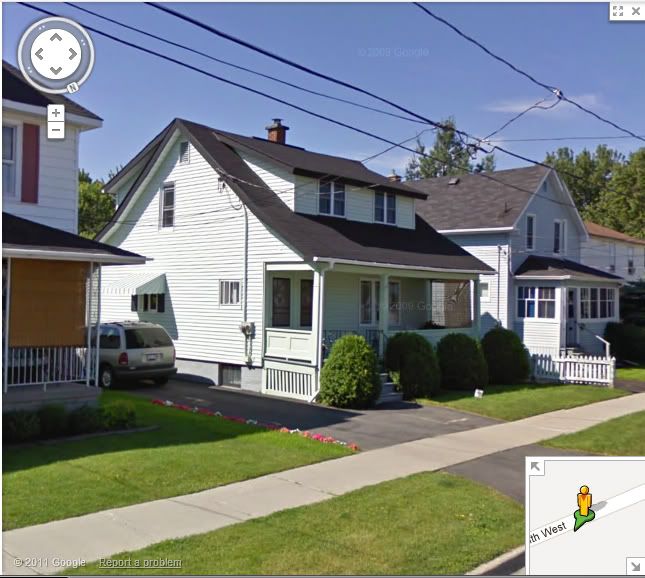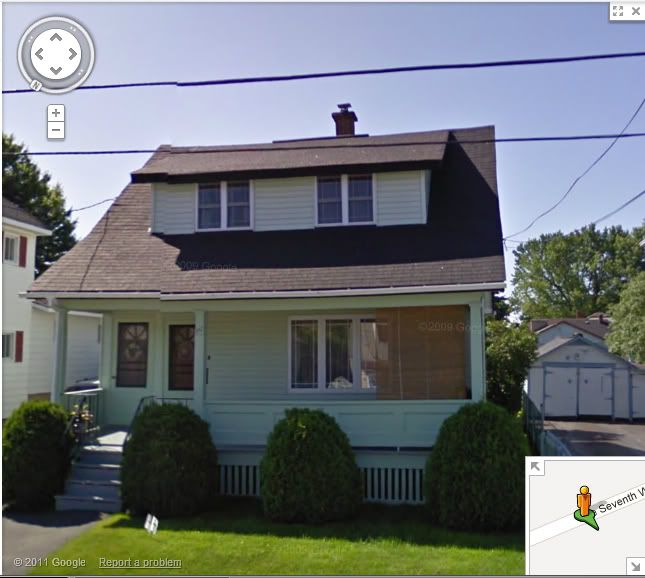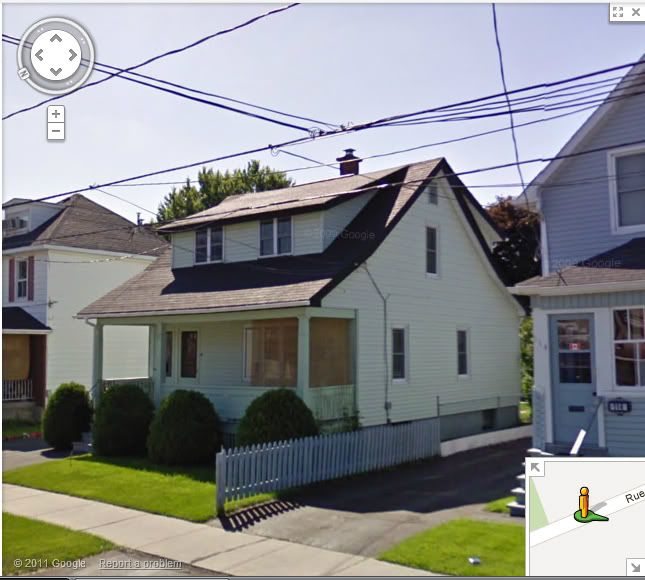 And of course, it was pretty much the nicest house on the block. So this is just a "triple whammy" for me (nothing got saved, the house is gone, and now I have no house to gawk at on that block).