***New Paint Color added 4/24/2012 on page 2.***
It's been awhile since I have last posted pictures so here is an update as of 11/07/2011
Used to be a window over the door
the hardware was still inside.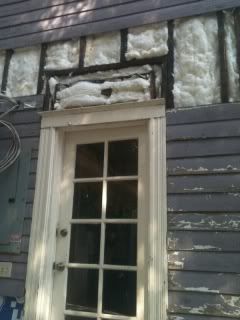 The new brick work.
Dinning room window was taken out to be fixed by a professional. Also, rebuilt all the lattice around the house.
This is how the house sets as of now..95% of the siding has been replaced around the house. Starting to paint the house next week and hope to be done with the north side by the end of December. We will be hand painting the house ourselves, wish us luck!