My last post was paint stripping in the front hall. These are from a bed room currently under paint removal.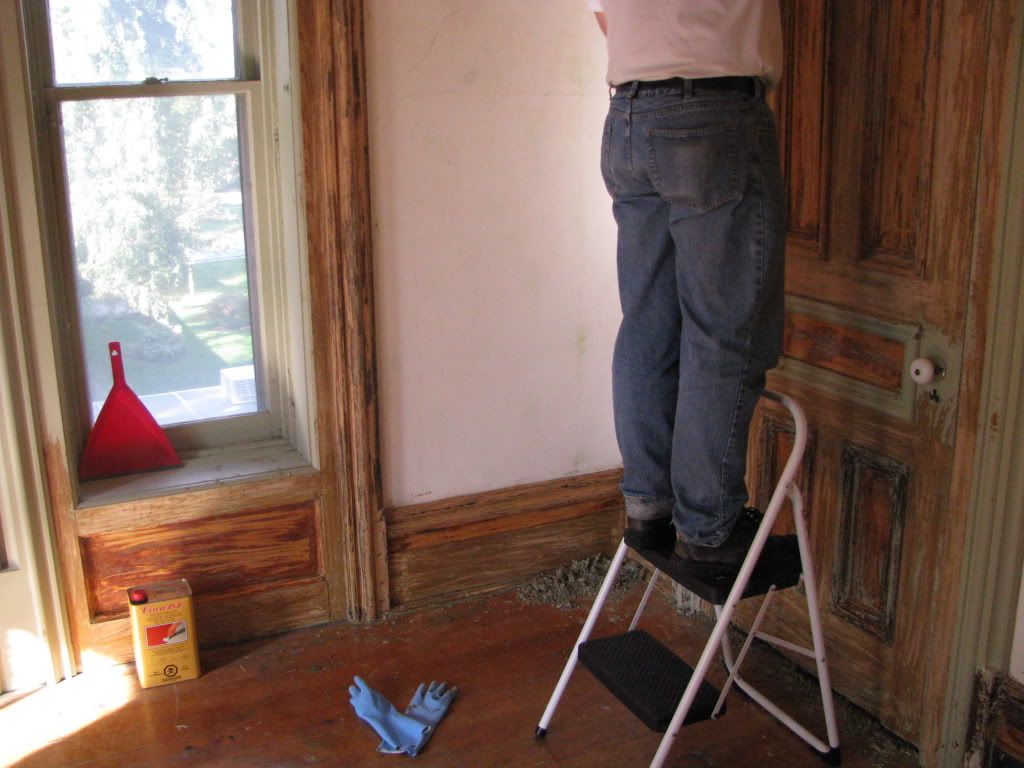 This is the wood work in the bed room. The stain follows the pattern from the front hall.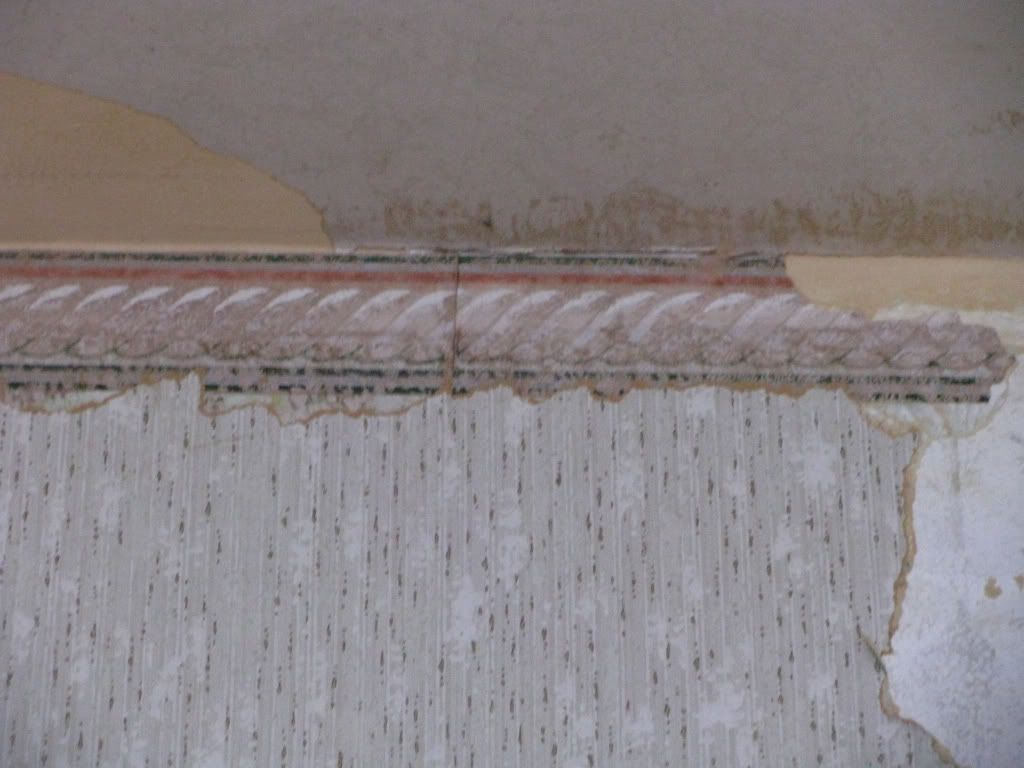 Original wall paper trim at the roof line.
Original wall paper. Only four lays of wall paper it actually came off pretty easy. All layers came off together in most places.
This is the same bed room after all the paper was removed. Notice the plaster patch were a small room heater was removed. Also, notice the brownish paint on the roof. Not sure if it was the original finish or used to his flaws in the original roof paper which was about the same colour.