Moderators: oldhouse, TinaB, Don M, Schag
Posts: 1497
Joined: Tue Nov 07, 2006 11:42 am
Eeeeeewwwwwwwwwwww. Too creepy. Wouldn't a horse head stink to high heaven, if there is a heaven.
Diane
---
Posts: 2355
Joined: Mon Feb 09, 2004 6:42 am
Location: Vienna, Austria, Europe
Contact:
PowerMuffin wrote:Eeeeeewwwwwwwwwwww. Too creepy. Wouldn't a horse head stink to high heaven, if there is a heaven.
Diane
Not if it's only the bones. Actually somewhere in the world, they turn a horse's lower jaw into a very weird percussion instrument. I know that because I happened to win such an instrument one night at a concert.
---
Posts: 170
Joined: Wed Apr 18, 2012 9:08 pm
Location: Chatham Kent On / Calgary Ab
I too have lifted a couple of boards only to be disappointed. Like every one else, dirt, wires and a few fly carcasses. Most of my boards though were not cut. They just lifted the whole board up. Still hoping though.
---
Okay, Really?!?
I just read this thread, from the beginning, figuring the payoff would be better to read all the posts, before finding out what was in there! No update?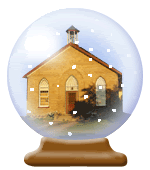 1883 Schoolhouse, rural Ontario, Canada
warren
---
But Warren, we're not done theorizing yet! I personally know that the city Traffic Control department makes octagonal cuts in the street when they service the stoplights. I'm pretty sure that's what it is.
---
I, too, read from the beginning thinking I would get resolution before the last post (now on page 3!) to no avail. Therefore, I feel obliged to start the chant...

O-PEN-IT!! O-PEN-IT!! O-PEN-IT!!
---
Posts: 88
Joined: Mon Nov 07, 2011 5:54 pm
Location: Canton, IL
Contact:
$300,000 worth of gold dust found in floor register of old home last month while installing HVAC:
http://www.cnn.com/video/?hpt=hp_c2#/vi ... -home.kovr
OP-EN-IT....OP-EN-IT
Jason Elwell - Canton, IL
My 1896 Victorian
-
Follow our progress on our Blog
---
Posts: 170
Joined: Wed Apr 18, 2012 9:08 pm
Location: Chatham Kent On / Calgary Ab
Well dam it, I'm going to need a bigger crow bar.
---
Why can't I find anything like that in MY house?????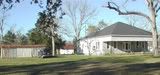 My great-grandparents' 1913 farmhouse
Too bad the spam got so bad. Some of us have been spending time at the new community for folks with a love of old houses at wavyglass.org
---
Oh for heaven's sake!
Still no resolution to this? Have you no shame?!?!?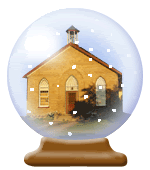 1883 Schoolhouse, rural Ontario, Canada
warren
---