Moderators: oldhouse, TinaB, Don M, Schag
Posts: 76
Joined: Thu Jul 12, 2012 12:29 pm
This fireplace looks similar to mine, I guess. Would this have been the probable setup?:
Also, this site looks interesting...
http://www.gascoals.com/
---
Very likely!
1840 Limestone Farmhouse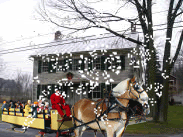 ---
Hopping onto this topic a bit late, but did you see this thread?
viewtopic.php?f=5&t=28886&st=0&sk=t&sd=a
There is a link to another similar topic - and pictures (which we all love, right?!) We have only 1 fireplace in our home, and there are 2 ash doors in the basement below. I belive one might have been for an old wood stove that might have been on the other side of the chimney (in the kitchen) but may never know...
Just thought I'd add my 2 cents ~ enjoy your fire places!!
---
Here is a pic of a gas fired Coal grate that I plan to use for my fireplace which was coal burning. I think it looks kool.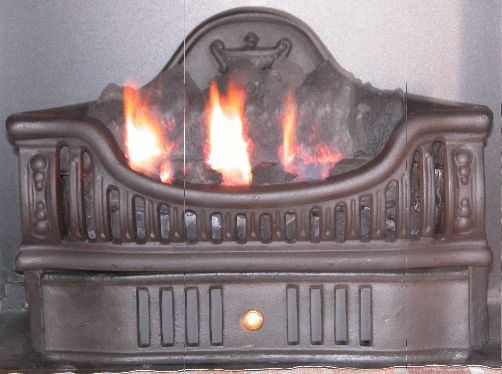 The Opposite of Love is not Hate, But Indifference!
---
Very nice; I like it!
1840 Limestone Farmhouse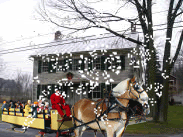 ---
Posts: 833
Joined: Tue Jul 08, 2008 3:35 am
Location: Lyons, NY
i am hoping that McCall will share info on the gas fired coal basket....
Theo. & Alice Fries House
Lyons, New York - 1880
---
I suppose there are many different examples of Rumfords throughout history. This one is from Burkes Tavern, circa 1731. It is about 13 inches deep, wood burning.
---
---
anyone noting the wide head and bed joints in these last few pics. don't look professional or old to me. good luck.
greetings
---
Posts: 76
Joined: Thu Jul 12, 2012 12:29 pm
I've been mostly using the *other* site (ahem, ahem) as the spam here was killing me, but I ventured over to give an update.
I got the chimneys inspected two weeks ago, and am awaiting a second estimate of what it will take to get them running again. The inspector told me the mantles were too close to the firebox, the fireboxes aren't lined (of course), and he would have to chip out enough of the "construction brick" to put in the firebrick. Also tried to tell me one of the chimneys was so delicate he was scared to touch it as it could fall over any minute due to a large crack. He then preceded to climb on my roof and push like heck against the chimney to see if it was "sound"...
After a drama-queen demonstration, I asked him if I should just take the chimney apart lest I risk getting pelted with flying brick during the spring storms since it was so bad... That brought him back to reality.
Anyways, he said they could have burned either coal or wood, and he seemed not to have a clue as to what I was talking about when I asked him if there would have been some kind of coal basket insert. At that point, I promised myself I would not be giving a dime to this guy, and he was not going to touch my fireplaces.
Would someone be kind enough to share with me what parts I would need to find to use these as coal fireplaces again? The second inspector that will be coming out seems to think on verbal description from me that could be a good way to go, but of course he needs to see it in person.
---