I'm still fairly new, but I really like what I've been reading here, and think I'll fit in.
I did start a new thread awhile back about my seemingly endless search for an old house in a rather specific neighborhood.
viewtopic.php?f=12&t=26568
Well, I've finally gone all the way, and closed on a house yesterday. (just a land contract for now) I am still trying to set up a meeting with the PO to receive the keys, but I'm expecting to do that this weekend. (hopefully)
But, I'll still share some pics I took when I first walked through the house in January of '10. (that's right, I've been trying to buy the house for 16 months.)
The PO has information about the original owners and the architect, and I'm hoping he will share when he gives me the keys.
So here are the highlights: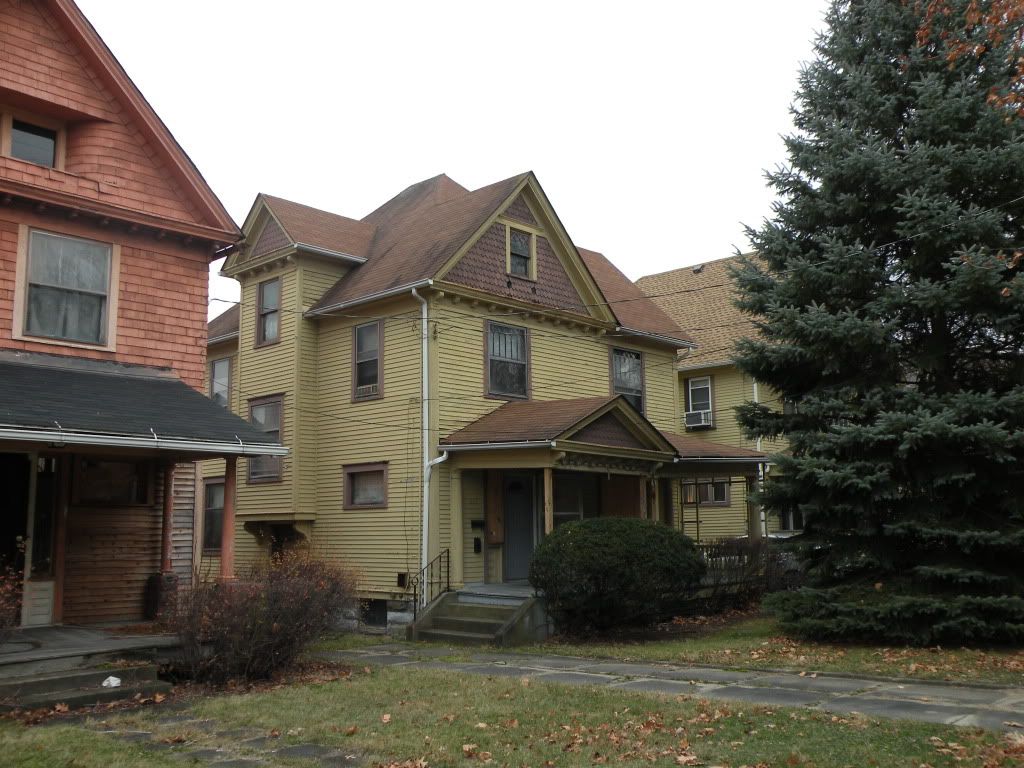 Foyer: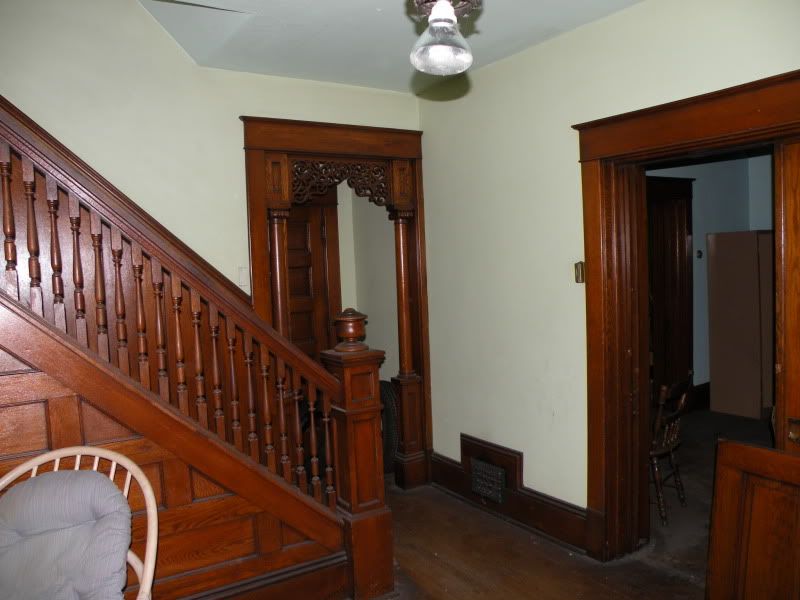 Looking into the front parlor from the foyer: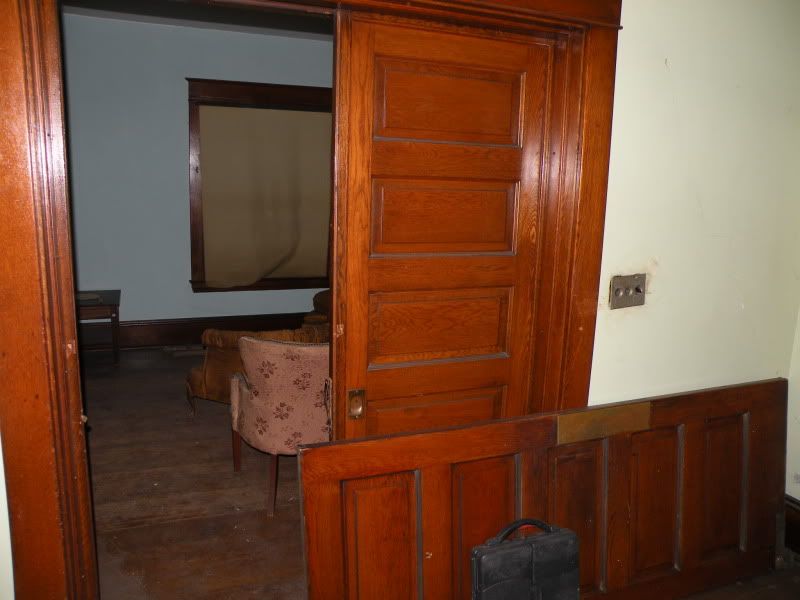 Back Parlor: (Would there have been a matching cover on that fireplace? Any info. about this kind of fireplace would be appreciated)
Plumbing damage in back parlor:
Looking into the dining room from back parlor: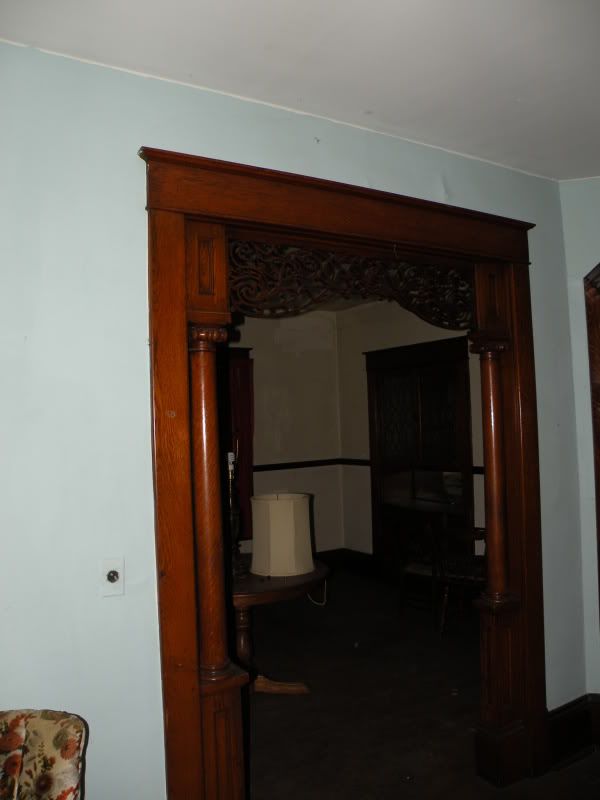 Dining room built-in: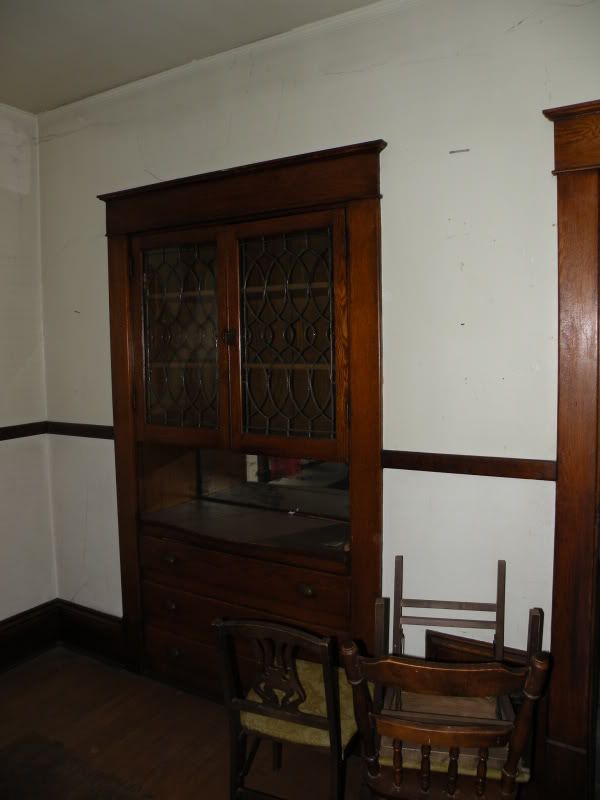 Kitchen: (Not sure I like this kitchen, even though it's vintage 50's. You'd think they would use Youngstown cabinets in Youngstown--I might have wanted to keep them more.
I want to keep the fridge, if it works, though. I'd prefer tall wall cabinets with glass doors, soapstone counter tops, a modern interpretation of what might have been there originally.)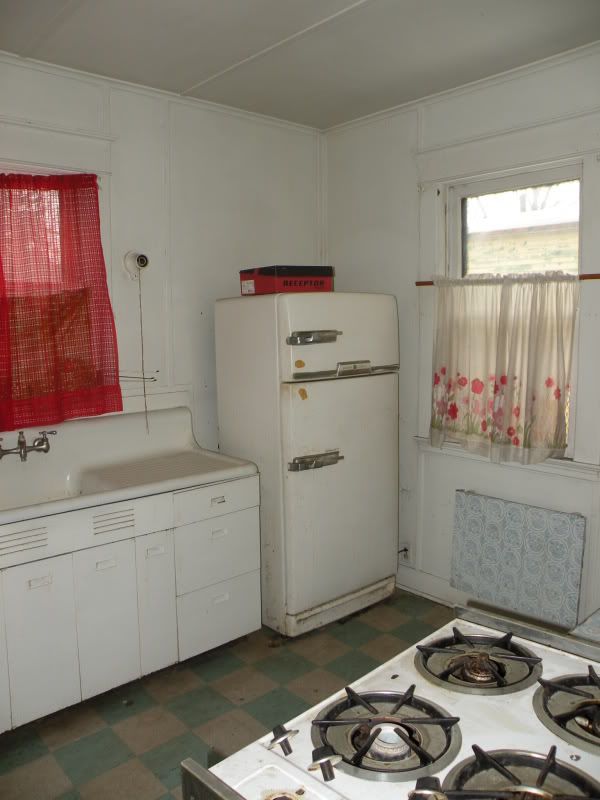 Downstairs bathroom that was originally the back porch off the kitchen: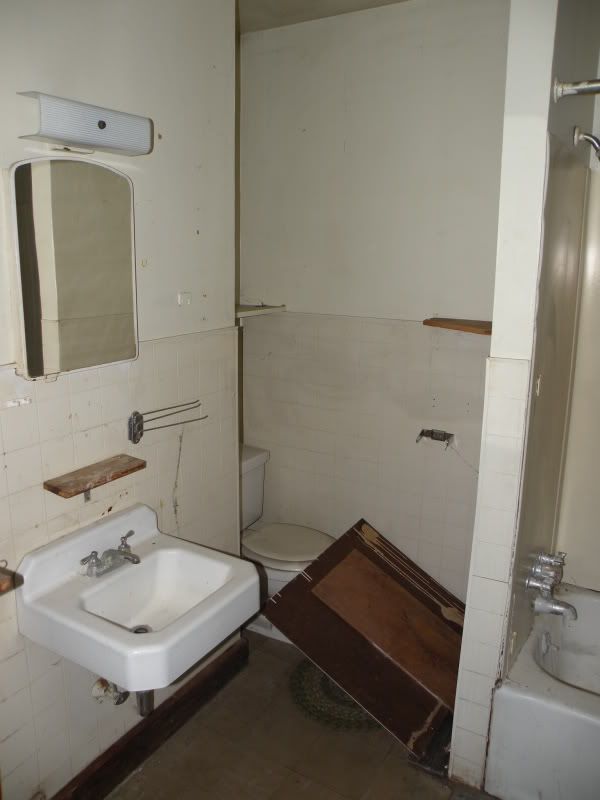 One of 4 bedrooms: (either the previous tenant smoked a lot, or they didn't paint for a few decades)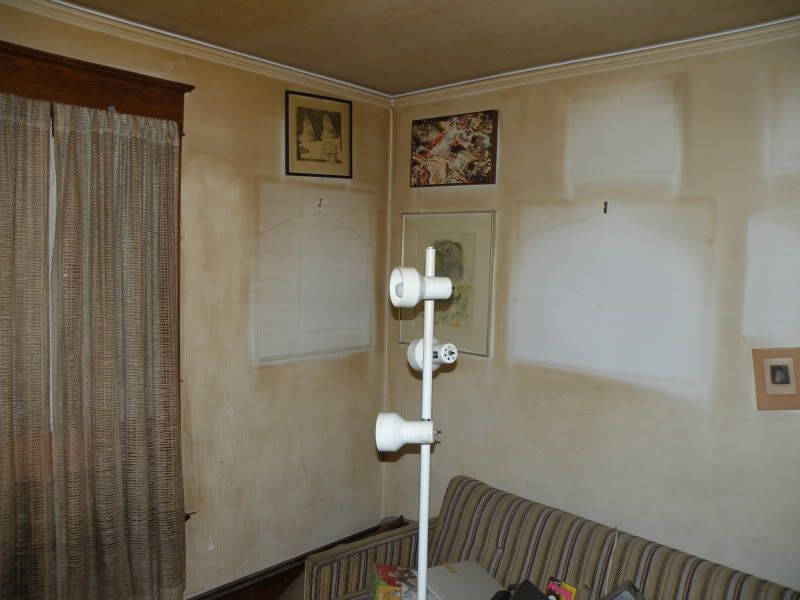 Original fixture in hall: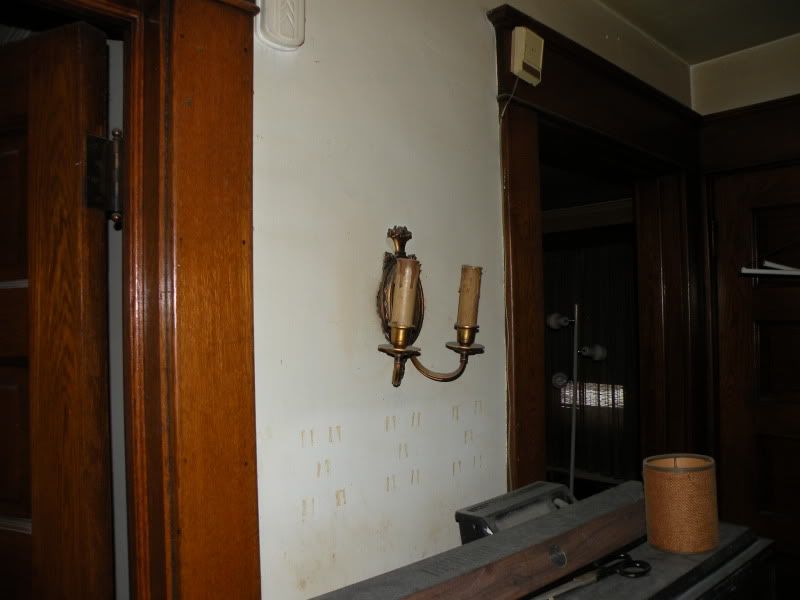 Original fixture in bedroom: (I believe this is the only bedroom to have a wall sconce)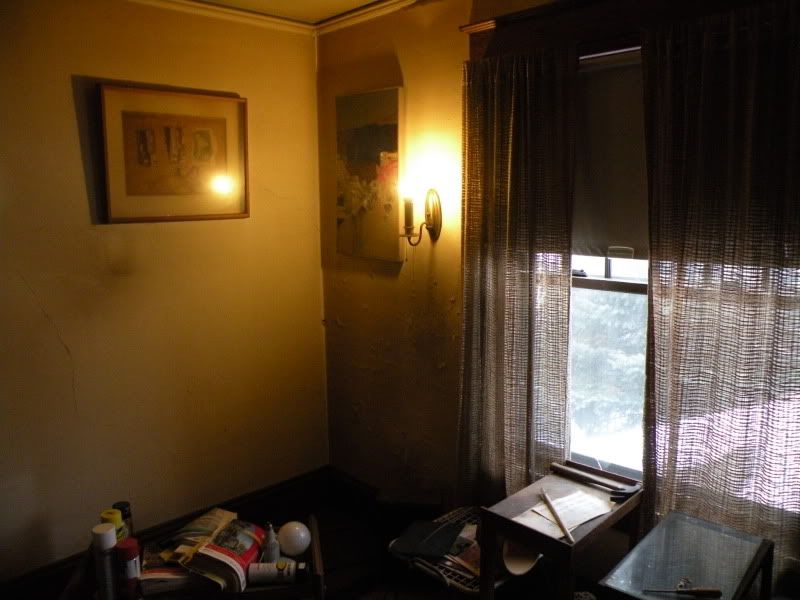 Apparently, the previous tenant just decided to leave one day:
Bedroom converted to kitchen:
Upstairs bathroom: (those are plastic tiles, not porcelain)
But it still has the claw foot tub, and there is an original built-in linen cupboard behind the door:
Up to the attic that is filled with "stuff":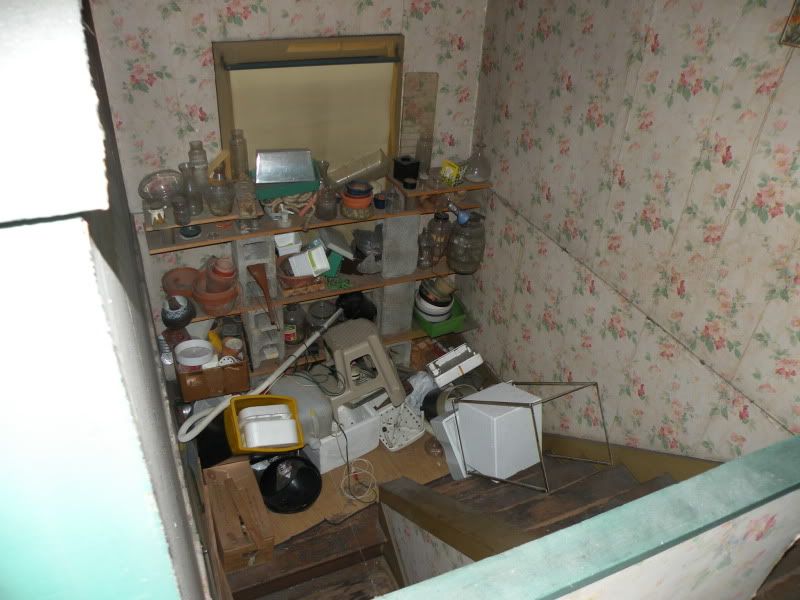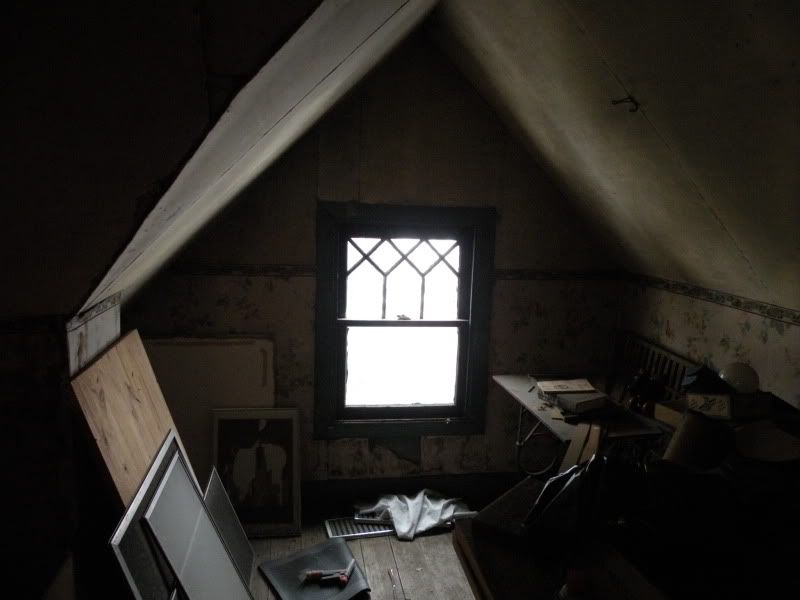 Not cedar, but nice anyway: