Title courtesy of jharkin...
Today I got my younger brother to let me have a look at the wiring in the 1960s apartment he rents together with two other students. As usual with buildings from that era, the original wiring was in fairly decent shape, but the later additions were pretty scary.
Loose twisted and taped wires in the TV cabinet?
Check.
Grossly undersized wires (roughly 18AWG) damaged when the outlet was installed (it got pinched between the metal claw that speads to hold the outlet in and the wall of the hole, no box, even though it was installed in a piece of particle board)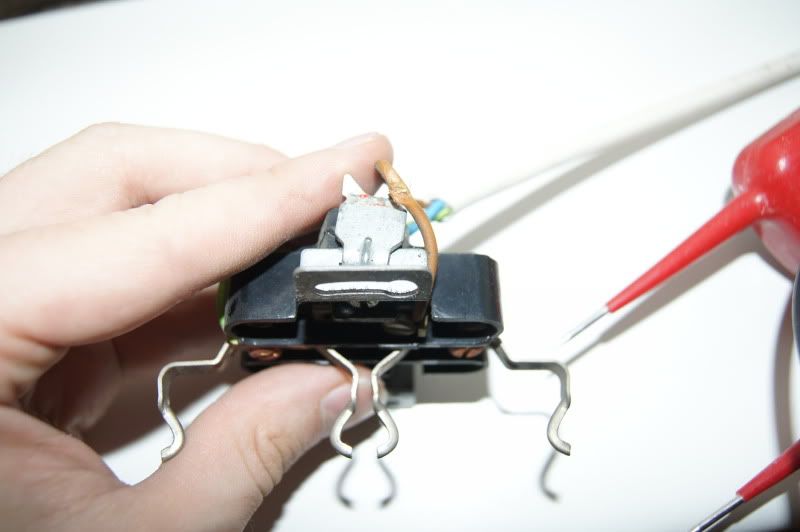 Check.
Ungrounded outlet in the bathroom, falling out of the wall?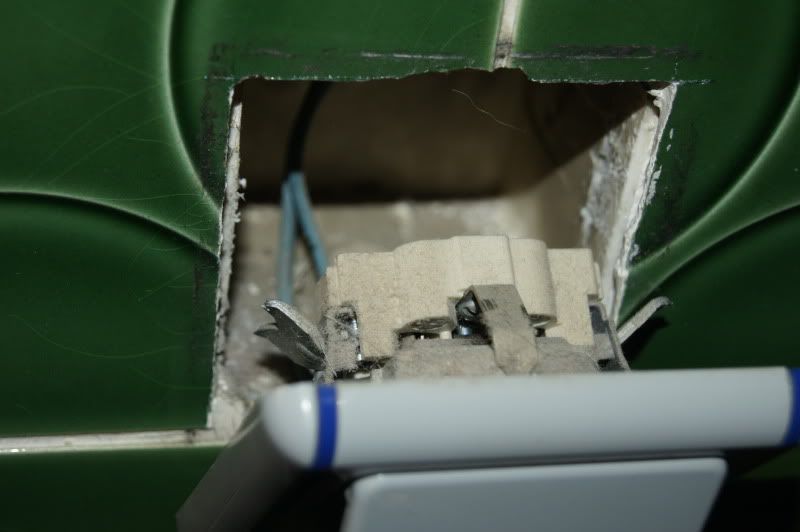 Check.
Building wiring fed from a cord with plug and a splice in mid-air?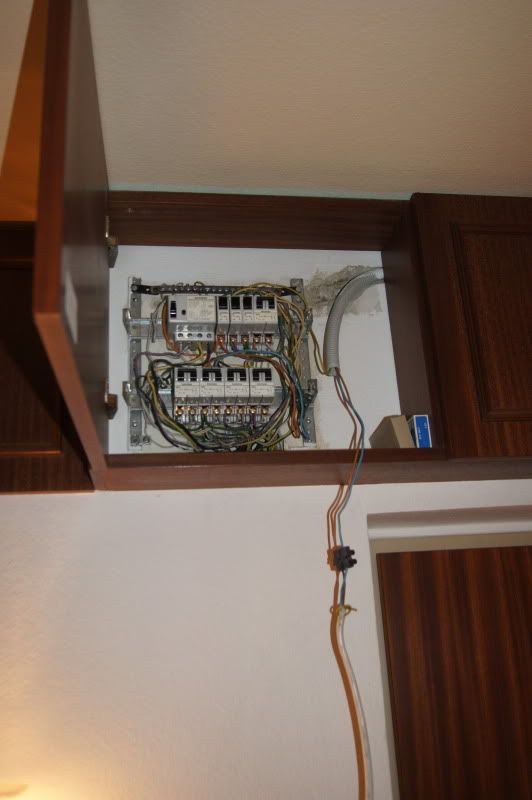 Check!
Holes in walls rather than junction boxes?
Check!
Broken outlets?
Check!
Flexible cord spliced roughly into the building wiring and strung loosely along the soffits?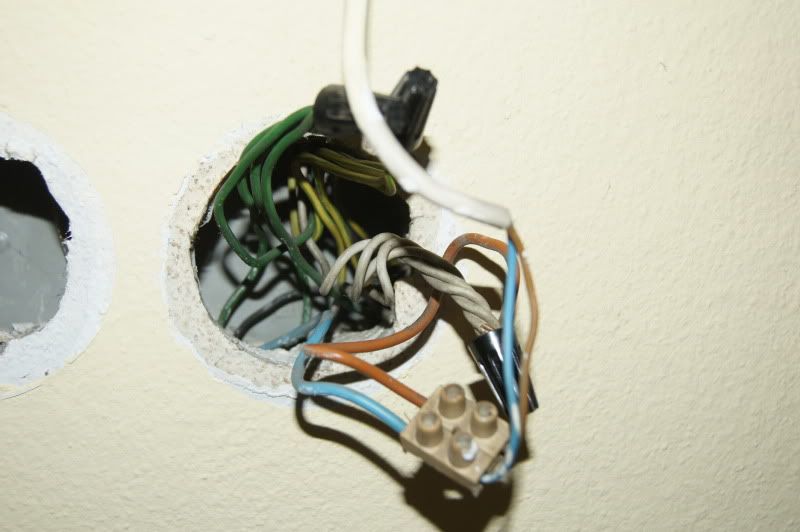 Check!
This cord feeds two spot lights on a drop ceiling and was clearly an afterthought. Not the whole ceiling is dropped, only an L-shaped area covering maybe 2/3 of the room. The transition to the original ceiling is faced with mahogoni veneer chipboard nailed to plain chipboard. The cord feeding the lights is taped to the hidden layer of chipboard (using band aid). The drop ceiling is a monstrosity all by itself, consisting of 1/2" chipboard rather than drywall, with two rows of recessed lights - I guess even if they used 15W bulbs it would amount so some 300W of incandescent power, not counting the ugly 3-bulb pendant and the two spot lights (probably at least 40W each). The can lights are in fairly bad shape, I unscrewed one bulb to have a look at the whole thing and half the socket came down with the bulb (European sockets usually screw shut with big threads rather than snap together like US sockets) and that can lead to the socket coming apart when you unscrew a bulb. At least since the 1970s all sockets have a small spring-loaded tab that prevents accidental unscrewing, but these sockets don't. Add to that mix that I absolutely don't trust the wiring above and you've got a recipe for disaster. Oh, and I don't trust the framing either... so I strongly recommended to get rid of that ceiling. Besides, dropping an 8'4" ceiling by 6" most certainly isn't a good idea in my book...
I fixed some glaring obvious problems I could do easily without any new materials, but strongly recommended to contact the landlord about the further issues and demand him to send a licensed electrician over... according to a 2008 law, Austrian landlords are required to have the entire wiring tested by a licensed electrician every time before they rent out any residential space and no matter how old the wiring is they have to install modern ground fault protection. From what the wiring looked like it's pretty certain no electrician looked at that place since it was built and the ground fault protection is woefully inadequate by modern standards (trip current of US GFI outlets is 5mA, current standard in most European countries is 30mA, this one is 250mA).