This kitchen isn't a bad size for an older kitchen 12'x17'. Due to the 4 doors, two wells or trap doors in the floor, limited access to the underside of the floor and the location of the windows, this was the best I could come up with. I recycled the window on the left and reused it in my Parlor, that's an Anderson double hung, circa 1930.
This before picture made the kitchen look GOOD!!
[url]
[/url]
No headers or sill plate for the window. I took out the cellulose insulation and replaced it with fiberglass.
[url
][/url]
Granite, stone and stainless, permenant or good for quite some time anyway. I tried to please the ex and let her choose the colors, black an white is okay but I'd like to have had more color...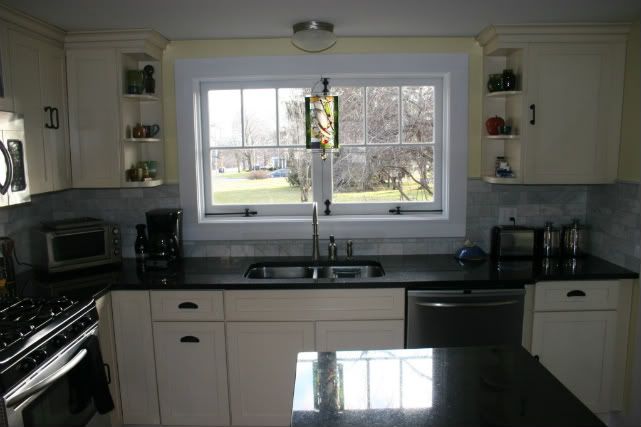 If I had restored this kitchen it would have had a pot belly stove and a picture pump over the well so as long as I was doing it I said I may as well update it!
[ur
l][/url]