I thought you guys might enjoy seeing our latest find and my new big project. They weren't a Craigslist find but the pricing was so cheap it might as well have been! We scored a set of 8 (which includes 2 arm chairs). I fell in love with the amazing embossed leather, which unfortunately is terribly decayed. What I wouldn't give to get my hands on those original embossing plates! Because the upholstery was such a mess, we paid essentially the price of a plastic folding chair for each of them.
So now I have the job of reupholstering all the chairs. I've never done traditional upholstery with springs and horse hair before, but I think I am getting along pretty well. The third photo with the white covering shows the last step before I will put on the decorator fabric ( in this case, a really lovely dark red leather)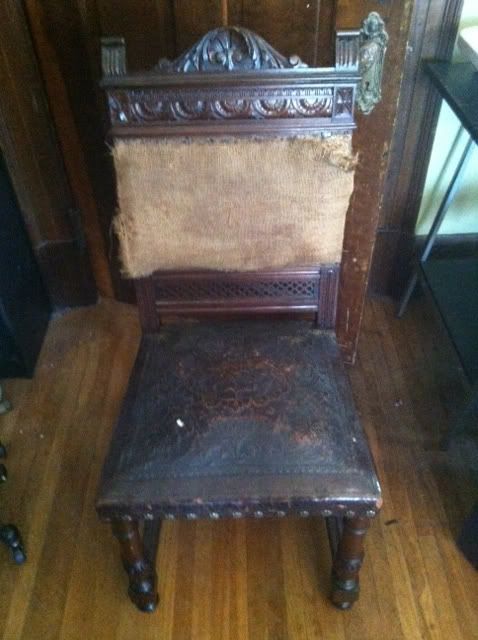 Have you guys been getting really good deals on Victorian era furniture, too? It seems like Mid Century Modern is what everyone wants right now so the Victorian and Edwardian stuff is selling so low.
Larissa