Hmmm...
Just when I was patting myself on the back for making good progress in the basement, my wife called me up to the dining room, and a big chung of paint had fallen from the baseboard. Basically, there was a big bubble, and I was easily able to break off a number of chunks: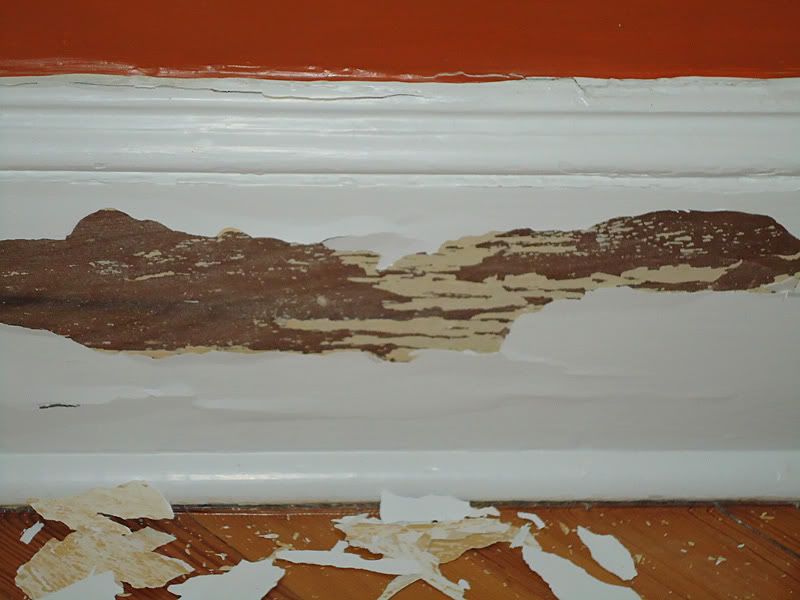 Underlying wood wasn't wet or damp. The opposite side of the bay also had bubbles, though not as bad: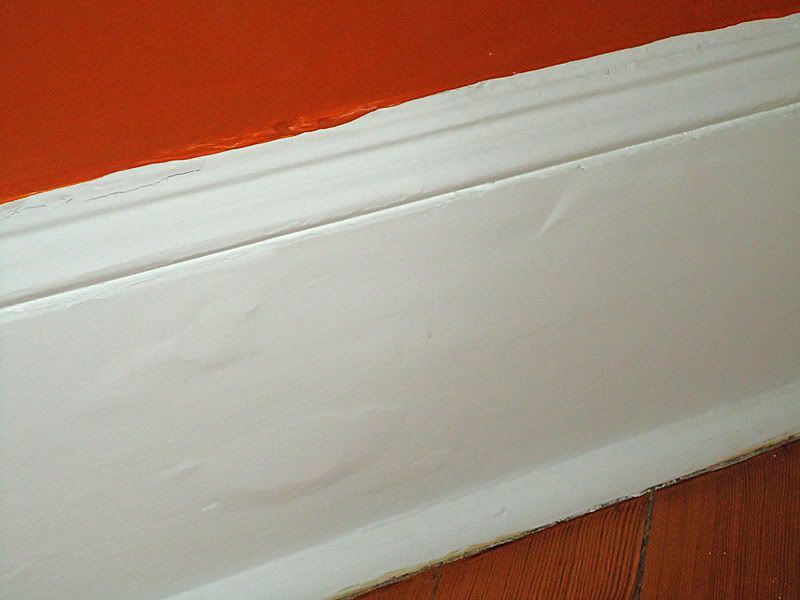 Otherwise, no issues on the wall or other baseboards in the room: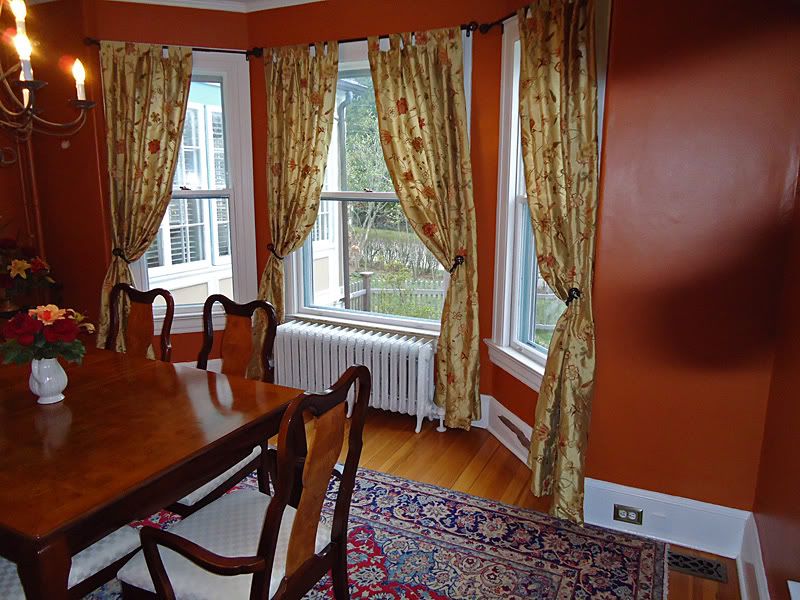 I'm thinking this has to be moisture, but I checked outside again, and things are pretty solid. Given that the ancient oil paint came off as well, I'm a little concerned. Any thoughts?
thanks!
jeff