So, I finally closed on my house. I am planning on moving in the last weekend of May, so I am taking some time now to do clean up/painting, etc. The first floor bathroom needs some work. Here is a picture: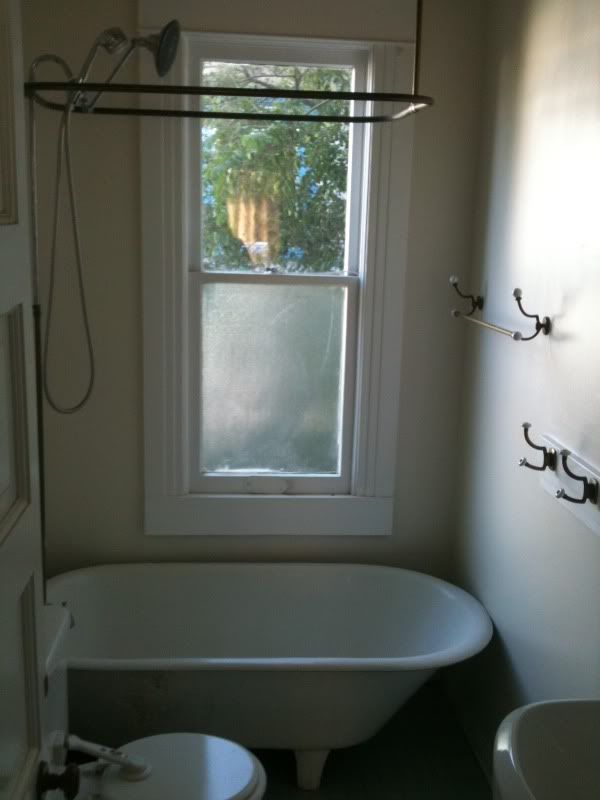 The claw foot tub is fit very tightly into the end of the bathroom. Behind the tub is filthy and the walls on both ends need some patching. In addition the paint on the outside of the tub is chipping off and looks pretty crappy. How hard do you think this will be to remove? I don't want this to turn into a nightmare, but, I feel like I need to remove the tub in order to strip and paint it properly and repair/paint the walls in the room.
Any thoughts or suggestions on this?
Thanks, Tina
PS - if you look hard, you can see a little metal door where the finger pull would be on the window. Is this common? When you flip it up, it is open to the outside. Some kind of way to let steam and moisture out of the bathroom?