Smallest Bedroom because space was stolen from it to make a small hallway. 8x10 and the same amount of room my son had when we lived in the slab ranch built in 1961.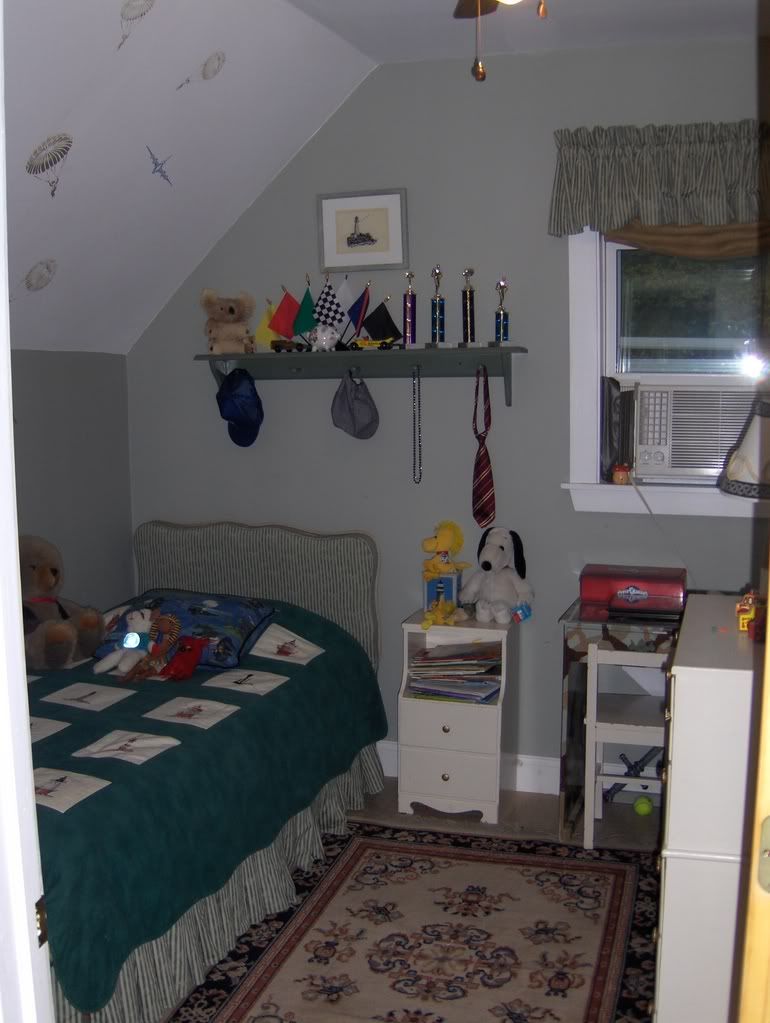 Bedroom with bathroom attached en suite. 12x10. This is the dormer on the second story actually.
Master bedroom (12x17) was just put together simply and is nothing to look at. Needs stenciling and fretwork.
But will be last on the list because it's for us.