after 6 years of a ripped apart mess my bath got an update. Feels much better than before. Nothing as involved as what you guys have all done..
before and after shot.
repainted the cabinet. A friend did the tole painting. You can see in the corner the faux tin ceiling. Still need to install the crown....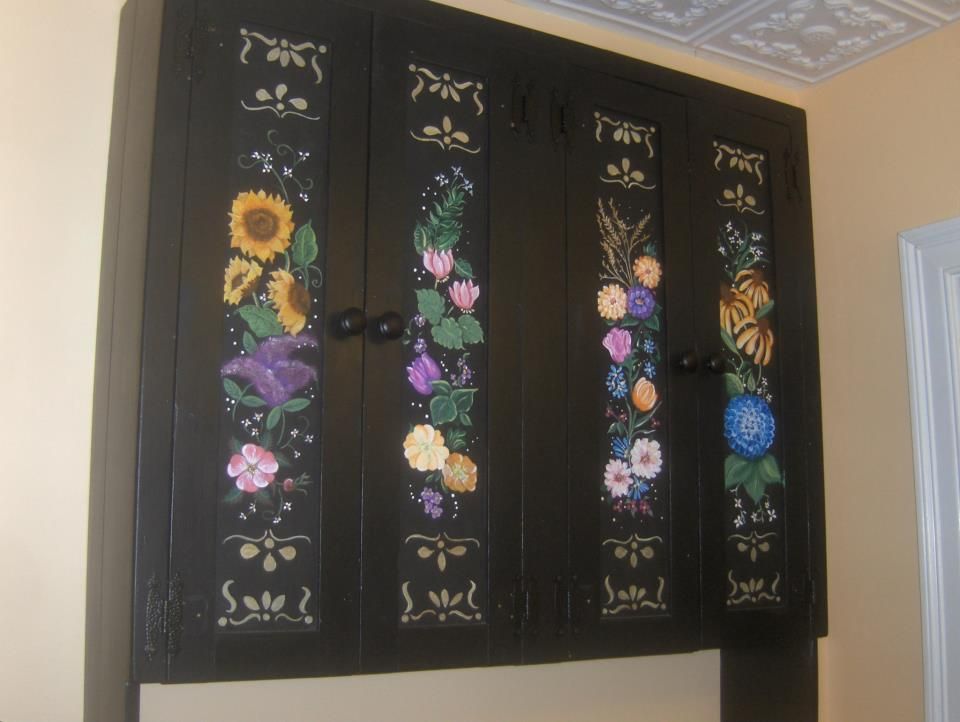 recycled beadboard from another room in the house. PO used it to cover up a faux brick corner that had a stove set up in one of the rooms. Carpenter made the baseboard and top rail.