Okay, I'll start. Here is our guest bathroom before. The shower on the left was waaaay too large for the space and never used because the water wouldn't stay inside. Old, and not a very good design. I had the lights and mirror installed before I thought to get a true "before" shot.
After
The cabinet and built in mirror I made from walnut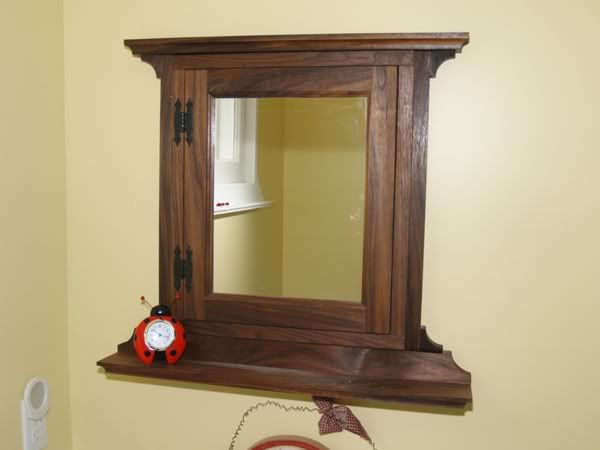 Framed the window to match the mirror
The paneled wainscotting is 1/2 inch mdg, routered and applied directly to the wall. The inside panels are the drywall.