Moderators: oldhouse, TinaB, Don M, Schag
Here is the dining room as it came with the house.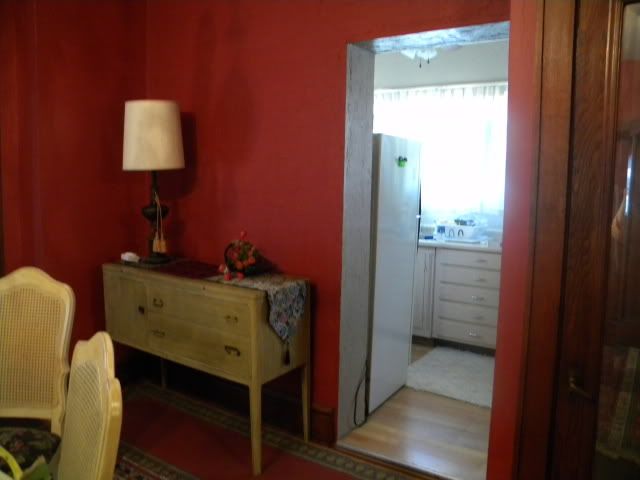 The Opposite of Love is not Hate, But Indifference!
---
I never had a red dining room before moving here to our 1893 Queen Anne. Found a terrific red. It is Flaming Sunset by Valspar.
When we bought the old house, it hadn't been lived in for almost 40 years. The dining room ceiling was on the floor. We worked on the house for 11 months before we could move in.
I remember the day I applied the first coat of red to the walls. I was up on the scaffold, and suddenly I smelled ham! It was the first time the house actually smelled like a house and not an old dusty tank. I yelled out to Jon, "gee that smells good--are you fixing some ham on the old cook stove? He said, its not ham--I'm heating up some beans and weiners for lunch. I wasn't disappointed, because it smelled so good. It was our first real meal we had in the old house.
The Wrolstad-Quien House 1893
http://www.1893victorianfarmhouse.blogspot.com/
Mrs. D
"Move forward and do what you have to do"
---
Wow. You have really been kind to that beautiful old house.
The James House - 1889 "Modern" Queen Anne
---
Our dining room in our 1911 craftsman-ish foursquare. The stained glass windows were a Craigslist find -- the guy who sold them said he thought they were ugly. We disagree
. They fit perfectly, too.
---
Love that craftsman style and the lovely coffered ceiling. Those windows are cute...ugly that person had no taste. And
guys the red dining rooms are magnificent. Very grand.
Attachments

Lupin Farm.jpg (89.26 KiB) Viewed 37390 times
putting the 18 back in my 1872 Victorian farmhouse.
---
Gotta say, I love the ceiling too!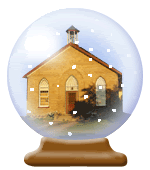 1883 Schoolhouse, rural Ontario, Canada
warren
---
IL4SQ wrote:
Really like your color scheme with the beige below and red above.
This is an awesome thread - giving me the inspiration I desperately need as we get started with our house!
The Edward A. Ohlms House, c. 1908
Historic Old Town, St. Charles, Missouri
---
Here is my dining room. I think it is 100% original.
We use it often especially in the winter. When the weather is nice we use the enclosed porch and the outside patio.
Now that I think though it is not 100% because the chandelier it is a later addition (maybe 40s?) I wish I had the original chandelier (more likely brass like the sconces and the rest of the house) because I am not a "crystal" person....
1902 Shingle
Designed by Wales&Holt for Mr and Mrs W. A. Cary
---
Finally have a chandelier back in the dining room as it should be. I really can't believe someone removed it.
---
Hey leutic...thats a very grand dining room, love those beams on the ceiling,my little house is feeling quite inferior. I do envy those who still have original wood trim and built ins. My original trim was all ripped out by POs for some reason. The only original that is still remaining is on a front door frame. I am hoping to find some at the local salvage yard.
putting the 18 back in my 1872 Victorian farmhouse.
---