Let's see pictures of your old door hardware, if you've got 'em!
Porcelain knob on bathroom door: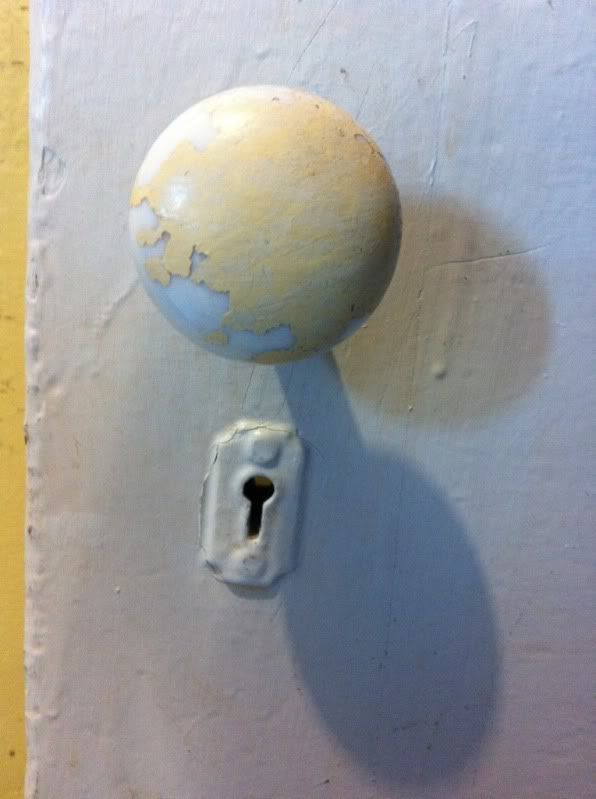 Iron latch (front and back). All upstairs doors have this: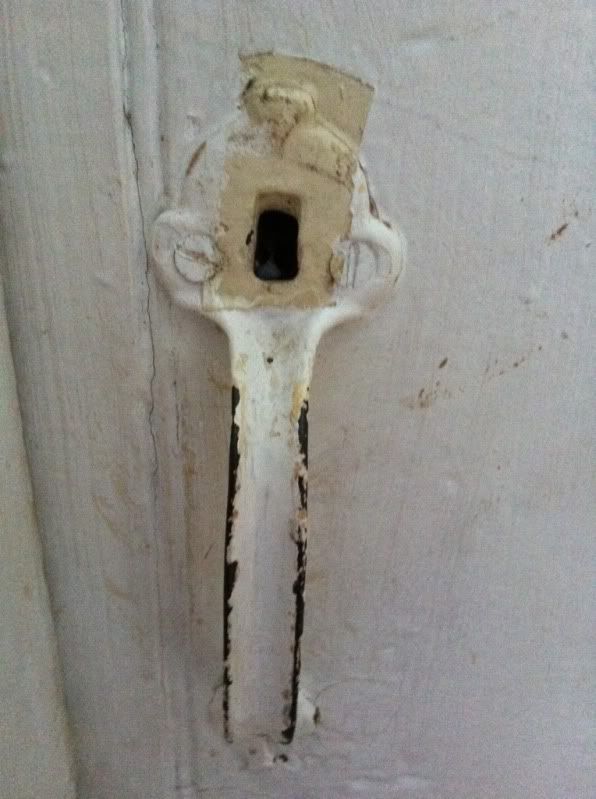 Knob and plate on French door:
Knob and lock plate (?) on original exterior door: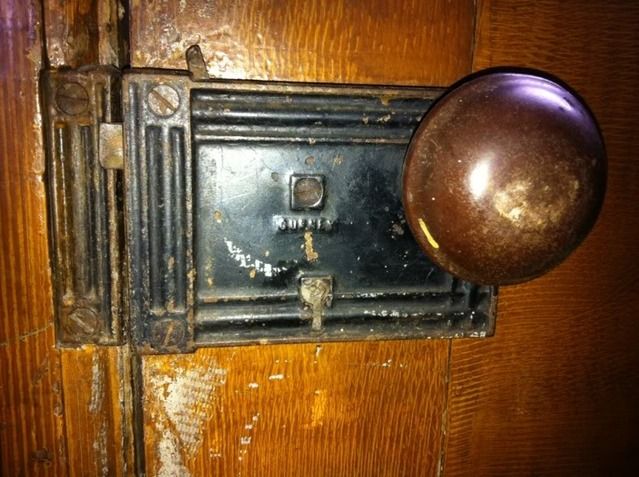 ...does anyone know anything about "Curney"? That's the name stamped on this piece.
Obviously, a lot of this needs to be cleaned up!