Moderators: oldhouse, TinaB, Don M, Schag
Beautiful work! congrats.
---
Beautiful!!! What color did you paint...looks very soothing and relaxing!
"You may say that I'm a dreamer; but I'm not the only one. I hope someday you'll join me and the world will live as one." - John Lennon
---
The color is Ben. Moore historic color Saybrook Sage,(HC114) minus 25% tint. It is soothing.
Jacob Beaty House - c.1874
---
Posts: 108
Joined: Mon Jan 23, 2012 1:40 pm
Location: Bedford, IN
All I can say is "Wow"!! You did a great job on everything and I too especially like the floors, awesome!
---
Nicely done!! I can't wait until we have a finished room to show off...haha.
The Carson Farmhouse, 1899
Minesing, Ontario, Canada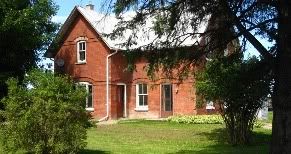 http://www.firsthomedreams.com
---
---
Wow, what a lot of work but the end result---Beautiful!
1840 Limestone Farmhouse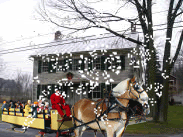 ---
Very nicely done! Cannot wait untill I completely finish a room. Im suprised no one jumped down your throat for taking out the plaster walls
1883
Victorian Farm House built by my great-great-grandfather
Officially the OWNER!!
---
---
Posts: 922
Joined: Sat Jul 04, 2009 10:17 am
Location: Oakland California
Contact:
Very very nice.

(I will admit to liking the old wallpaper.)
---