Moderators: oldhouse, TinaB, Don M, Schag
I was in Cincinnati this weekend and I couldn't get over how many lovely old houses it has!! Reading Rd and Pike St (which might actually be in Covington, KY...I can't remember) were brilliant.
The Carson Farmhouse, 1899
Minesing, Ontario, Canada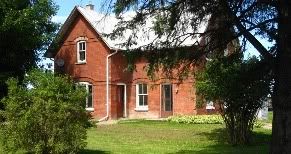 http://www.firsthomedreams.com
---
your house is 81 year old, your car is 39 years old and your bicycle is 26 years old and that's just fine by you.
---
..you started to look for somebody to clean the house or a remodeling contractor to fix your house.
---
mcounty01 wrote:

..you started to look for somebody to clean the house or a remodeling contractor to fix your house.
If you're a "remodeling contractor" looking to "fix" our houses, then you're at the wrong website, friend.
c. 1907 Shingle Victorian/Craftsman
House history still being researched!
---
...if the happiest you've been in the past month is when you found a skeleton key that will open nearly all of your mortise locks, which work because you took them out; de-painted them; and then took them apart.

jeff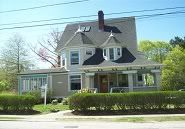 Emma F. Brown House 1897
Model for: Barber's "Modern Dwellings" Catalog 27E
"Vinyl is just a fancy name for Plastic"
---
.... You requested a State Library card for the sole purpose of downloading Sanborn Fire maps form the state Library website.

... you tell a neighbor they have a "newer" house because it was build in the late 1920's... 4 years after yours.

... (probably a repeat) you consider original windows with old rope and pully counterweights a positive and actually look forward to the opportunity to pull apart your first window ever to replace a set of sash cords.

... (also a repeat) you look at all the historic homes on your street when out walking to see which have been defaced with replacement windows and you make a point to compliment the owner of any home that has beautiful original windows and ask what brand and model storm windows they have.

... when going door to door for signitures for a petition, you are curious what type and sound their doorbell will make on any older home. Is it original?,...how old? ...every one is truely unique. In the burbs, they are always the same square switch with some cheap generic chime.
1925 Neo-Classical

Previous home - 1968 single story Ranch/Colonial, 1200sqft - 11 windows
Current home - 1925 2 story Beaux Arts Neo-classical overlooking the Mississippi River, 3200sqft - 48 Windows
---
You know your an old house owner if..... Not happy with a project you did during the day you find yourself re-doing it by porch light on a cold rainy October night instead of watching your favourite shows on TV.
putting the 18 back in my 1872 Victorian farmhouse.
---
Posts: 2355
Joined: Mon Feb 09, 2004 6:42 am
Location: Vienna, Austria, Europe
Contact:
...you get out of bed to the sound of a sawzall shaking the entire house, look out, only to find a hole instead of a window next door (twin house with original windows rather than our pathetic 70s replacements)... and the first thing you do is run out to assess the damage and try to save the windows!

In the end they only replaced two windows which I got to save... unfortunately the frames were cut into pieces. I saved them too though, maybe I can piece them back together with some glue and donor pieces of wood. One frame is pretty rotted though.
---
...you say things like "The window was cut into several pieces, and rotted, but I think I can glue it back together!"
But yes. These are the workings of an old-house mind. This summer I saw a demolition notice posted on a tiny 1920s-ish cottage near my church. The first thing that occurred to me was to get out of the car and check the date, in case I could maybe glean some wood flooring.
I was pleasantly surprised to see that instead of being torn down, the cottage (about as big as a two-car garage) and the little neighborhood shop sharing its lot are being fixed up (they're painting the wooden siding instead of slapping on vinyl). There hasn't been a business open in that building for 20+ years. I look forward to further developments.
MKD
---
That is very coo l Melissa. I love to see people restoring old buildings. In the nearest town to us( the term town is used here
is the very loosest of ways) I watched a young couple restore a derelict Edwardian two story back to its original glory. My hats
off to any one brave enough to do this.
putting the 18 back in my 1872 Victorian farmhouse.
---