Hello, I'm new to the boards (though I've been lurking for a bit) and I need your help. I'm in the process of buying a two-story Victorian rowhouse in Philadelphia (closing 6/27). Part of what attracted me to the house was the woodwork and hardwood floors. It has a lot of unpainted (yay!) beautiful wood. But what kind of wood?
I'm guessing oak flooring? Yes? No? The followup question is how to initially clean the floors. It was covered in carpet and there is alot of dust and dirt. I was thinking a good scrubbing with oil soap, but now I'm worried. Is oil soap okay?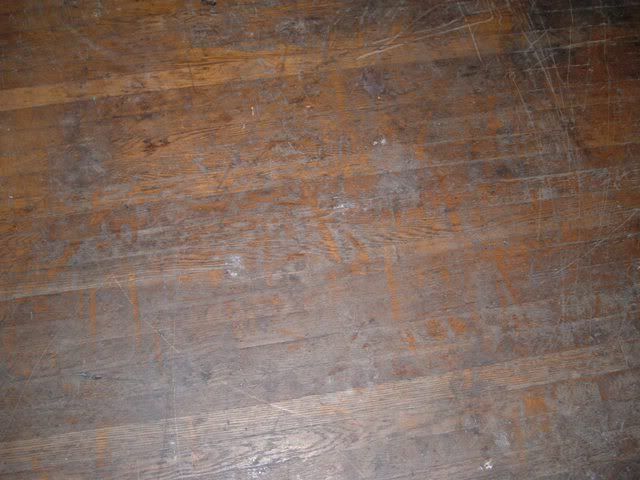 The floor shows a fair amount of wear and tear. The finish has worn off in places and there are stains, paint drips and scratches. Typical wear but not wrecked. How do I clean it?