A few weeks ago, I was shopping around online for a nice wooden storm door for my front door. I priced some doors and found them to be $600 and up - way, way up.
And then, I found a new door at the old lumber-yard here in town and they only wanted $270 for a pretty nice wooden storm door. Ponderosa pine and the perfect thickness (1-1/8") to match my front door opening.
However, it came with a little surprise.
I needed a 36" by 84" door which is a fairly common size. The company had one "on the rack" which was great. The door came 85+ inches long, so the bottom had to be cut to size. Well, that was a little disconcerting but not impossible to deal with. The big surprise was ---> the door was 37-1/4" wide! It had to be cut - ripped - the whole 7' length on BOTH sides.
Man, that was not happy news. And I didn't discover it until after I had cut the bottom off the door. Seems like the lumberyard doesn't sell too many of these doors because they didn't know that either. We *all* thought these doors were shipped out, ready to put into a 36" opening.
We used a circular saw to rip the whole length of the door and it came out pretty decent - but that was nerve wracking.
I put one coat of stain and three coats of poly on the door and inserts, sanding between each coat. The hardware was $70 for the knob and $90 for the three hinges (and $50 for a new palm sander!). The varnish and supplies ran another $60 or so. So, I'm into the whole thing for a little more than $500. Not too shabby but as my husband said, I have about 11,000 hours invested in this door!
Is it just me, or does it take everyone a long time to apply all these coats of stain and poly on doors???
Before photo: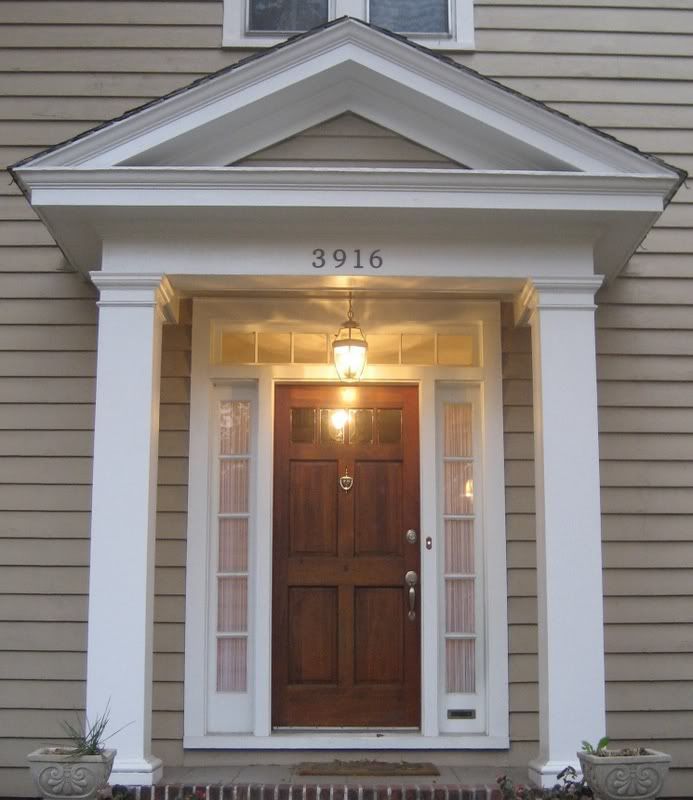 After (exterior)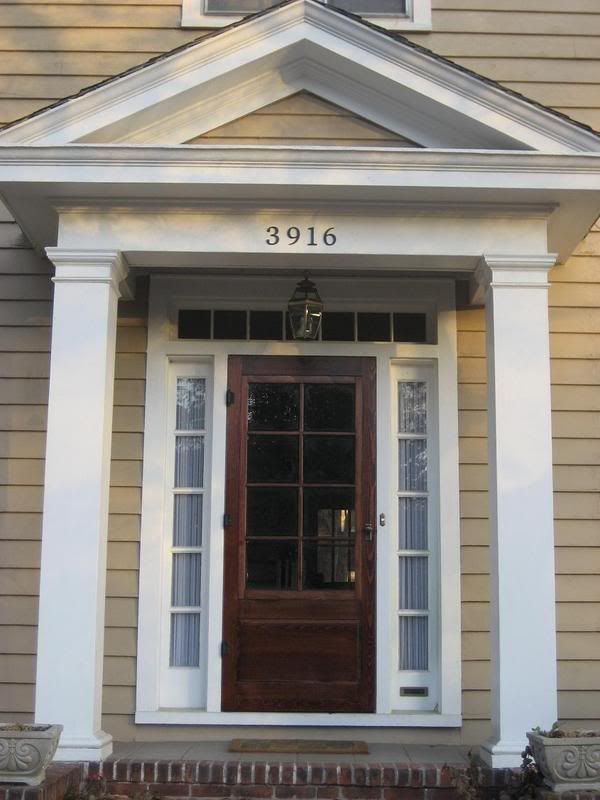 Naked door (before stain)