We've lived in our house for a year now (!), and I had the idea to take a picture of it in each season. I put this collage together: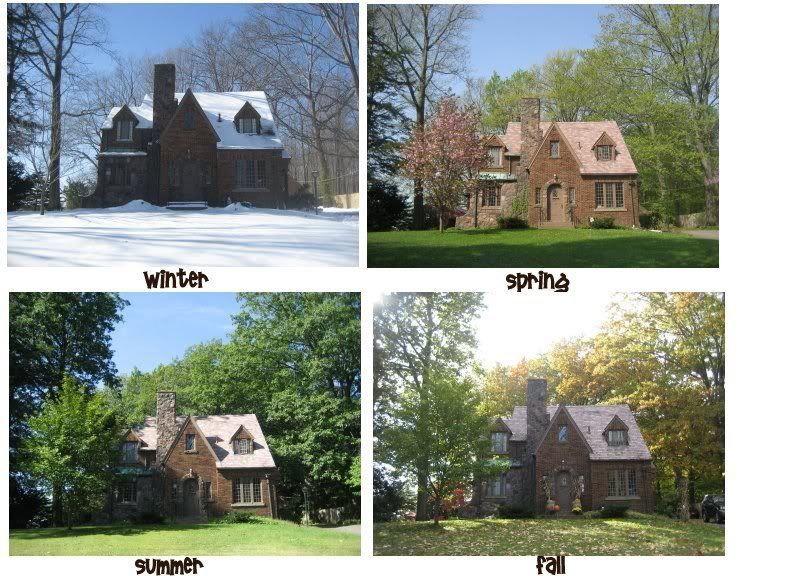 We've done a lot of work on the house, but there's still a ton to do!
BTW, if anyone has a good idea on how to remove honeybees from a chimney, let me know! We discovered them last spring, but none of the beekeepers we called were interested in taking them. One came out and looked but still didn't want them
We can't get our fireplace working until we have it inspected, but the bees seem to be going into the house through a crack near the chimney (thankfully only a few have actually surfaced in the living room). We wanted to get an insert this year, but ran out of time as it started snowing in October!