Sometime in the early '20s, a Swedish ship captain apparently bought our place, and redid it in Colonial Revival, adding a vapor steam system, and knocking out a wall and adding a sunroom while he was at it.
The wood storms over the sunroom windows have been screwed down since time immemorial, and the windows painted shut apparently just as long.
Most of the hardware is gone, except for one window: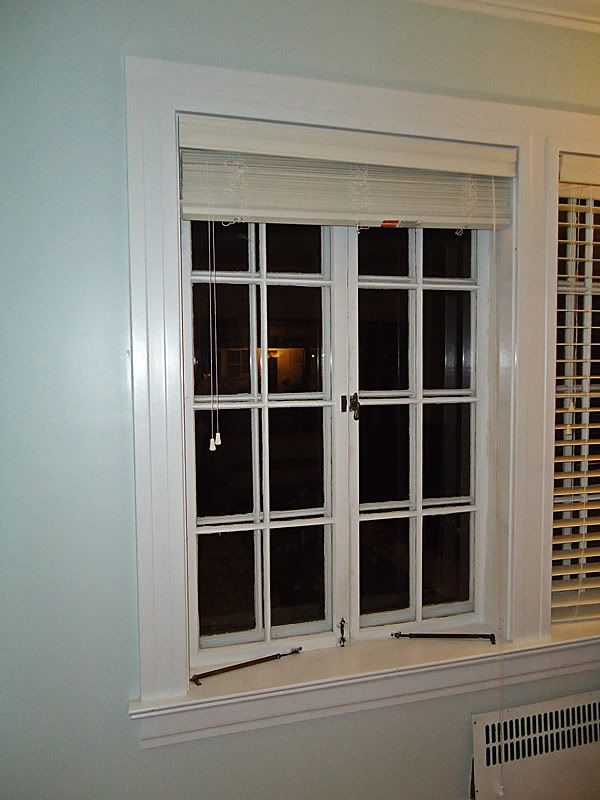 Since there's zero ventilation in the sunroom, next spring's project will be to get things working again. One question though--the screens? Our casement windows in Montreal had inner screens, and I thought that might have been the case here, but there's no place for them.
Anyone have any ideas? (Wood shades are from the PO)
thanks, as always,
jeff